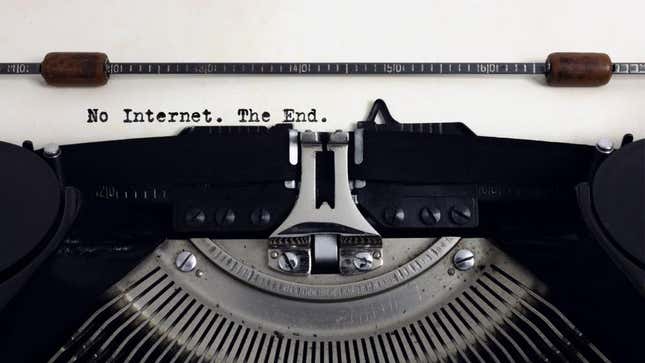 Governments in 35 countries shut down the internet for a record total of at least 185 times in 2022 alone, a new study shows. The New York-based watchdog group, Access Now, published the report on Tuesday noting that the rate of online shutdowns has not only skyrocketed but is lasting longer and are often targeting the populations during times when it is needed the most.
Russian Court Says Meta Is "Extremist Organization"
Access Now launched its Keep It On campaign in 2016, and has found that India accounted for nearly half of the outages recorded last year. The majority of the outages occurred during humanitarian crises, mass protests, active conflicts, elections, and war, with India reportedly carrying out 84 internet shutdowns last year, making it the number one country to censor internet access for the fifth year in a row.
People in Tigray, Ethiopia have suffered more than two years of a full communication blackout, making it the longest active shutdown, while some regions in Myanmar continue to struggle with a continued blackout for more than 500 days. "Authorities ordered shutdowns for many of the same reasons they have for years, some using the same tired justifications," Access Now wrote in the report. "For prolonged periods of time, those in power used shutdowns to silence people, often targeting specific communities through complete blackouts, mobile shutdowns, and platform blocking."
The report shows that not only are governments using internet outages to silence protestors or block alleged misinformation, it has also acted as a cover for countries whose government, military, and police carried out war crimes as well as covering up violent human rights violations including murder, torture, or rape.
Russia reportedly cut internet access 22 times amidst its invasion of Ukraine, using the outages to destroy telecommunications infrastructure and issue cyberattacks while Iran used the outages to combat protests in the wake of the death of Mahsa Amini, a 22-year-old who was killed by the country's "morality police."
Although the rate of internet blackouts is growing at an unprecedented rate, Access Now says it has seen progress as it works alongside the United Nations to bring an end to global shutdowns. The group says in the report that it "successfully mobilized against election-related shutdowns globally," including mobilizing against outages during the Kenya general election, progress toward ending the two-year blackout in Ethiopia, and working with the United Nations High Commissioners for Human Rights (OHCHR) organization. 
The UN conducted a similar report last year, reflecting similar findings to Access Now, and describing the severity of the human rights violations. "When a state shuts down the internet, both people and economies suffer. The costs to jobs, education, health, and political participation virtually always exceed any hoped-for benefit," UN High Commissioner for Human Rights Michelle Bachelet said in a press release last year.
She added, "What this report clearly highlights is that swift action is needed to end Internet shutdowns, including through more prominent reporting of their impacts, more transparency by involved companies, and ensuring that we all defend connectivity from self-imposed disruptions."