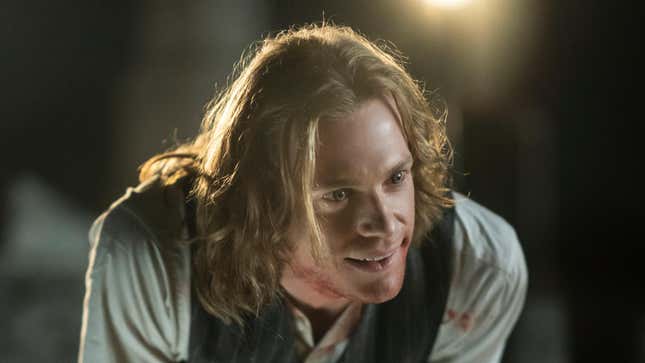 If I have to see one more variation of "why didn't anybody tell me Interview With the Vampire was this good?" on social media I might lose it. Because, bestie, we tried! So many of us—journalists, fans, everyone—tried to tell you to watch this show. The AMC production, which aired to incredibly high ratings, critical acclaim, and a massive fandom response, literally took over my life for two months. Am I glad that people are discovering the show now that it's airing on Max? Yes. But we tried to tell you when it was happening! We tried so hard! I'm going to take a step back though; you're here now, and that's what matters.
Why Are Vampires Associated With Queerness?
And, look, maybe it's not your fault. When Interview With the Vampire came out last year, nobody really knew the kind of prestige show AMC had on its hands. AMC didn't even know what kind of show it was trying to market. The messaging was mixed, and most people—even longtime fans of Anne Rice's Vampire Chronicles fans—didn't know what to expect until they watched the show themselves. Was Interview With the Vampire going to be a supernatural monster of the week, a twisted Vampire Diaries-style romantasy, or something even more campy? Nobody knew until the first episode dropped.
That first episode is, by the way, one of the most stunning, inimitable first episodes of any season that I have ever watched. I'm not exaggerating when I tell you that I got halfway through the episode and knew that this wasn't just going to be special, it was going to be transcendent.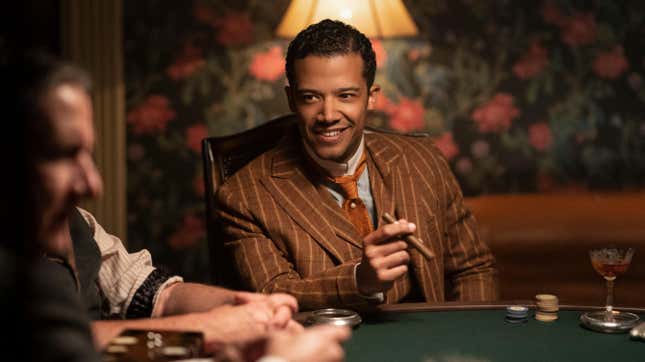 The version of Interview With the Vampire that was released last year was a lush and vicious exploration of queerness and memory. It took the original material and shone a light on the latent queer subtext, giving voice to generations of gay people who saw themselves reflected in the characters of Louis, Lestat, and Armand, even if they didn't quite realize why. So much of the book series is thinly veiled implications of homosexuality that an updated, modern show based on the Vampire Chronicles had to explore that explicitly, and did so with context. The writers took whole chunks of the original text and transcribed them into the script, giving AMC a show that was faithful to the books and still interested in some side pieces. The television show, trapped in between the (sometimes litigiously) revered canon and the infamous film, had to do something different. And instead of letting itself be burdened by expectation, it ate fans alive and left us wanting more.
If you're unconvinced that this social media phenomenon is happening, don't worry, I keep receipts. It's not too late to get started on this incredible show, and if these new fans are anything to go by… you won't regret it.
Please. Please. I'm begging you, as one genre show enjoyer to another. Watch this show. It's on Max until the end of October. You won't regret it. As a cute little ethical bonus, AMC signed an interim contract with SAG-AFTRA allowing season two of Interview With the Vampire to continue shooting. It's time to experience this Dark Gift for yourself.
Interview With the Vampire is streaming on HBO Max through October 31.
This piece was written during the 2023 WGA and SAG-AFTRA strikes. Without the labor of the writers and actors currently on strike, the show being covered here wouldn't exist.
---
Want more io9 news? Check out when to expect the latest Marvel, Star Wars, and Star Trek releases, what's next for the DC Universe on film and TV, and everything you need to know about the future of Doctor Who.