Say hello to Apple's 5.5-inch powerhouse smartphone, the iPhone 6 Plus. It's the largest phone that our favorite Cupertino fruit company has ever produced, and we just got our hot little hands on its big, honking chassis. Seriously, compared to any iPhone you've ever held, this handset is HUGE! It's amazingly thin, and incredibly solid compared to the competing plastic builds from Samsung and LG, but it still barely fits into my hand at all. Just see how those fingers struggle to grasp the new iPhone in the picture above.
Combined with those slick, beautifully machined metal edges, now rounded like an iPod touch or iPad mini instead of chamfered, I was honestly scared I would drop and break the giant handset right there in the Apple tent. (Not the right time to test that "ion-strengthened glass," I decided.) Still, the iPhone 6 Plus is surprisingly light at 6 ounces for something that's clearly so well-built. I wonder if it might survive such falls.
Thankfully, the iPhone 6 Plus is also the first iPhone to wholeheartedly embrace a landscape mode, so you don't need to hold it single-handed. When I set down my camera for a second and wrapped my second set of digits around the phone, it felt far more comfortable: just like a miniature tablet. Better still, this phablet finally brings Apple's software keyboard along for the landscape ride, and it turns out that that the 5.5 inches wide and 7.1mm thick chassis is just about perfect for your thumbs to reach those keys with two hands. If on-contract price wasn't a factor, I think I'd rather have one of these than an iPad mini.
G/O Media may get a commission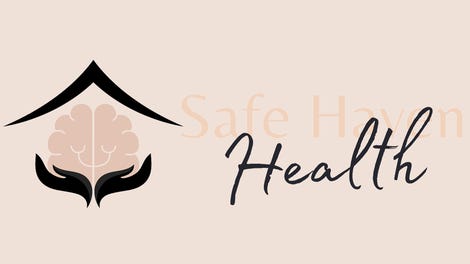 Addiction counseling
Safe Haven Health
But if you do want to use it one-handed, then boy does Apple have a smart solution for that. Double-tap the Touch ID sensor (don't press it, I learned the hard way) from LITERALLY ANYWHERE in the entire iPhone interface, including the homescreen, and everything on the top half of the phone's screen, every icon, will shrink down to put itself within your thumb's easy reach. We don't have a video for you (yet) but here's what it looks like before:
And after:
You can even keep scrolling horizontally through those homescreens in the one-handed mode. Still, I have to say I prefer the feel of the vanilla iPhone 6. After holding the 6 Plus, the regular 4.7-inch iPhone 6 just feels so much more... normal in my hands. That said, my daily driver is a 4.7-inch Moto X, so take that familiarity into consideration.
With a 1080p screen, which is pretty much table stakes for high-end smartphones these days, the iPhone 6 Plus is no longer competitive with the latest and greatest from Samsung in that department, but I had to zoom in with my favorite Canon macro lens before I really cared. If you're not going to be putting the screen inches away from your face, like you will if you put the amazingly pixel dense Samsung Galaxy Note 4 into a magnifying-glass-laden VR headset, I doubt you will either.
Just in case you're a pixel peeper, though, here's a (slightly too dark) photo taken with that macro lens:
The camera is another matter, though. While we weren't able to do any serious photography inside the Apple tent or compare with the leading competition (which sports many of the same features), it was still immediately clear I was looking at a powerful little shooter. Simply scanning around the room and watching the live viewfinder perform HDR processing in real time (bringing out detail in parts of the image that would otherwise be too dark or bright) was impressive to watch.
Apple's sample images, panoramas, and video look so ridiculously good that I couldn't believe my eyes, so I'll reserve judgement till I too can travel to such exotic locales and test myself, but I did take a quick video with (intentionally) shaky hands and was indeed able to watch the optical image stabilization reduce a bit of the jarring.
Whatever the new camera is truly capable of, though, you do pay a slight price: that optically stabilized lens does noticibly stick out of the back of the iPhone 6 Plus chassis. Take a peek at another one of my macro shots below.
Also, here's what Apple Pay looks like:
And here's a shot of the new high-end iPhone siblings, for comparison:
That's all we got before the Apple tent closed for business. But fear not: we'll be subjecting this phablet to more serious testing, and a full review, soon enough.