Forget that movie where Blake Lively hides from a shark on a rock. Give us, instead, Jason Fuckin' Statham going up against a bloodthirsty, 60-foot-long Megalodon that's somehow been chilling in the Mariana Trench for millions and millions of years. We're gonna need a bigger boat... full of popcorn.
Meg, based on Steve Alten's 1997 bestseller, has been making the Hollywood rounds for years; now, with Statham in talks to star, it looks like it might actually get made.
Back in 2008, the Los Angeles Times, the same paper that called Alten's book "terrible" and "embarrassing" in an outstandingly scathing review, reported that New Line had hoped to bring the story to the screen with Jan de Bont (Speed, Twister) at the helm. The studio ended up pulling the plug due to soaring costs. This, even after the production team eliminated the following effects-heavy (yet awesome sounding) scenes from the script:
Meg being attacked by a pack of giant Humbolt squid, Meg devouring a surfer and Meg attacking a low-flying helicopter.
But there's no sense in mourning what might have been, when it still might yet be. Though reports surfaced last year that Eli Roth had been tapped to direct, which wouldn't have been the worst idea ever, Meg is moving forth with Jon Turteltaub—whose resume includes bobsledding classic Cool Runnings; the movie where Anthony Hopkins acts like a gorilla (Instinct); and both National Treasure films.
Alten's Meg series now includes multiple sequels, so if this movie is a hit, it could spawn a franchise—comfortable turf for Statham, who's been in multiple Fast and Furious, Expendables, Crank, and Transporter movies.
G/O Media may get a commission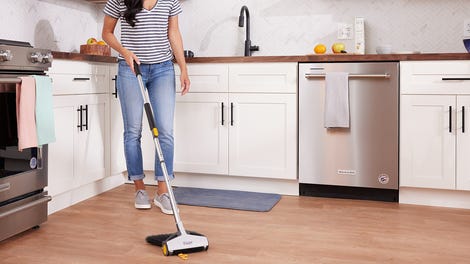 BOGO 50% Off
Flippr - BOGO 50% Off
[Deadline]