A jury foreman in a manslaughter murder case in Florida has caused a mistrial with his iPhone. How? He looked up the word "prudence" during deliberations. On Encarta.
The details of the case: a man in his 60s shot his 19-year old neighbor during a heated dog-walking argument. The older man argued that he feared for his life at the time, and the defense argued that his decision to shoot the teen was "prudent," i.e. legally viable. The foreman looked up the word "prudence" on his iPhone—apparently not even when he was in the room, he just remembered it—to help inform his peers of what, exactly, they were considering. Which is a big no-no, according to the Court of Appeals:
After the appellant was convicted, a juror contacted defense counsel and claimed that during a break from jury deliberations, the jury foreperson used a smartphone, specifically an iPhone, to look up the definition of "prudence." The court granted a motion to interview jurors and determined, after an evidentiary hearing, that there was juror misconduct based on the fact that the jury foreperson utilized his smartphone to search an internet site, Encarta, for the definition of "prudent" or "prudence." The foreperson shared this definition with other jurors during deliberations.
Instead of a conviction, the accused murderer will get a fresh trial. All thanks to one imprudent use of technology.
G/O Media may get a commission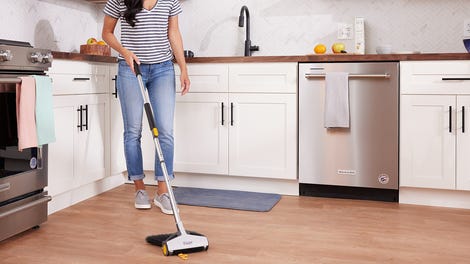 BOGO 50% Off
Flippr - BOGO 50% Off
Internet Cases via Geekosystem" />