A Los Angeles city councilman alleges that Google is still refusing to fix Waze, its GPS software, so that it stops routing drivers down a dangerous 32 percent grade street, Ars Technica writes.

According to the report, after Councilman Paul Krekorian read reports in the L.A. Times about Baxter Street, one of the nation's steepest roads, that has seen a surge in traffic that locals believe can only be attributed to GPS apps. Baxter Street has seen increasing traffic from drivers eager to avoid gridlock on neighboring Glendale Boulevard, though it was built over 100 years ago and designed for livestock. As the Times noted, it is so steep (over double legally permitted standards today) that early 20th century car manufacturers regularly held events at the locale bragging their vehicles could actually reach its summit.
According to Ars Technica, Krekorian filed a formal motion this week asking that the city compel the Department of Transportation to determine what information is made available to app makers, what data it receives in return, and whether the city receives any benefits from its partnership with those apps.
"What efforts has the City made to engage mapping-app makers to address neighborhood concerns, and what has been the response from that engagement?" Krekorian added.
Per Ars Technica, in a short phone call Krekorian described the Baxter Street issue as concerning "minimal increased efficiency versus the adverse impact that that causes." He said he's been raising concerns about the situation to Google for two years, yet the company has "not demonstrated any willingness to engage. It goes to heart of problems—that's not [the] good corporate citizenship I expect."
G/O Media may get a commission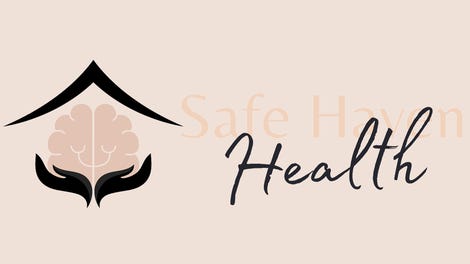 Addiction counseling
Safe Haven Health
This is not a simple issue of overbearing locals concerned about an uptick in honking horns. According to an article in the L.A. Times, people who reside on the street have valid reason to worry that this is going to end in a car plowing into a home:
"The car came through our garden, went through two fences and ended up backwards hanging over our driveway," said Jason Luther, who was describing an accident that happened during the last rains.

"A lot of people can't make it up the hill," Baxter resident Robbie Adams said.

...

"Rain is a huge problem," Adams said. "People start skidding and spinning. We had our garden wall knocked down twice, and my wife's car got hit in our own driveway. I've seen five or six cars smash into other cars, and it's getting worse."
Another local added that they had once seen a firetruck get stuck on the peak of the hill when its undercarriage made contact with the slope.
While locals have been quick to attribute the matter to Google's supposed unwillingness to change its algorithm—tech platforms tend to be resistant to building in specific exceptions, supposedly lest they be deluged with them—in a statement to Gizmodo, Waze spokeswoman Julie Mossler said other roads are similarly steep and that responsibility for the issue lays with the city.
"While Angelenos have questioned the gradient of the hill on Baxter Street, the city has placed a public road there, which means it should be considered usable within Waze to permit residents to navigate home, to assist in emergency response, and more," Mossler said. "Should local government choose to make a change, we will of course update our maps."
Per the Times, local officials have indeed weighed various options to fix the issue including banning left turns onto the road and making it a one-way street, though either option has significant downsides to local residents.