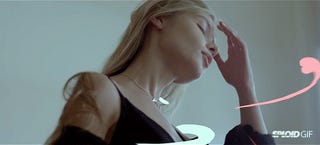 Neat animation effects in this video directed by Ernest Desumbila for Lighten Up, the latest song by Citizens! This London band kind of reminds me of Phoenix after going through a dance club blender mixed with some LCD Soundsystem and Pet Shop Boys ice. Good track to drive around LA, destination unknown.
Citizens! is a London-based band. You can buy their Lighten Up single here. Their first album is Here We Are.
---
This is part of a series in which we are featuring really cool music videoclips. If you are a musician or a director with high quality work, please drop me a line here.
---