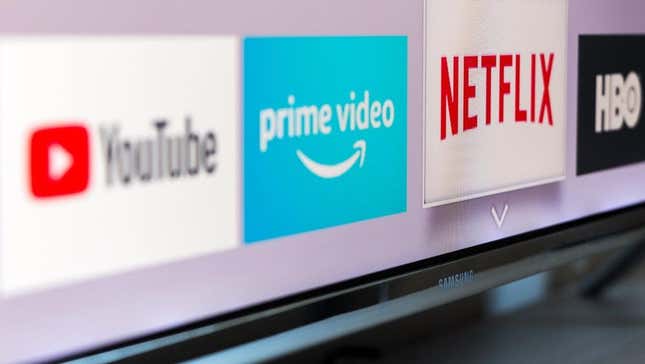 Americans are withdrawing from watching broadcast and cable TV. Nielsen reports the number of viewers dropped below 50% for the total TV usage in July 2023. This marks the first time linear TV viewership represented less than half of total TV usage.
How Does Gerard Pique's New Twitch Indoor Soccer League Work?
The drastic decrease in Americans moving away from linear TV has brought cable and broadcast shares to a record low of 20% and 29.6% respectively, according to Nielsen. The drop comes as viewers move to streaming services that regularly produce TV series exclusively on their platforms.
The days when a show would be released once a week on regular cable TV are receding into the rearview as streaming platforms often release a full season of a show all at once. Nielsen found that viewers spent 2.9% more time watching streaming platforms in July compared to the previous month and it has grown by 25.3% annually.
Nielsen found that the migration of traditional TV series to streaming platforms has accounted for the uptick in viewers moving away from linear TV, saying the most viewed shows were "Suits" which came to Netflix last month, and "Bluey" which aired on Disney+. The two shows alone accounted for a combined 23 billion viewing minutes. In a separate report, Nielsen found that viewers were primarily turning to Amazon Prime Video, Netflix, and YouTube, accounting for 38.7% of all streaming platforms.
Streaming services overtook linear TV for the first time in August of last year as the leading entertainment companies heavily invested in bringing licensed TV series and films to their platforms. The platforms have since cut spending as they move to show investors actual profits rather than focusing on growth as the primary metric.
"The number of shows is down this year, and there is no reason to expect it to climb back to prior levels," Michael Pachter, managing director of equity research at Wedbush Securities, told Axios in March. "Everyone suddenly recognized that profitability matters, and they are cutting costs wherever they can. I expect more overseas production, but far less domestically."
The caveat to Nielsen's report will be the arrival of the 2023-2024 NFL season which will likely see a seasonal shift, bringing viewers back to broadcast TV. According to the report, sports in November 2022 accounted for 150 billion viewing minutes on broadcast TV.
Increased subscription prices and reduced shows on streaming platforms appear to have not deterred viewers from making the switch from broadcast and cable TV to streaming services. The cost for viewers to watch major ad-free streaming services is averaging an increase of roughly 25% per year, the Wall Street Journal reported.