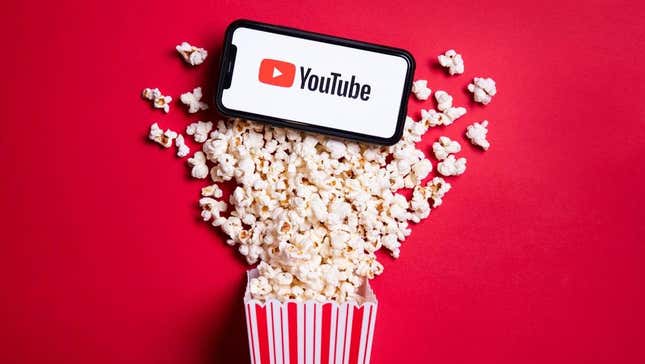 YouTube announced it is introducing free, ad-supported streaming channels in a product test as the company grows its video platform. The new hub, known as FAST, would create competition for other industry players including Roku, Pluto TV, and Tubi.
The First Things To Do In VR, Part 2
The rollout was first reported by the Wall Street Journal and will be part of a test experiment in the U.S. which will appear in YouTube's movies and TV storefront, according to YouTube. The hub will introduce up to 100 titles on YouTube's mobile devices, web browsers, and the YouTube on TV app.
The online video platform first launched its free, ad-supported hub focusing on TV shows in March of last year and partnered with Disney Media & Entertainment Distribution, Warner Bros., Paramount Pictures, Lionsgate, and others to bring films to viewers, according to YouTube.
In December 2021, YouTube managed to reach 135 million people in the U.S. for its TV services, and introduced full seasons of TV shows, including nearly 4,000 episodes from TV shows including Hell's Kitchen, Andromeda, Heartland, and more, according to its website last year.
The company also said it introduced more than 1,500 movies available in high definition with 5.1 surround sound, including Gone in Sixty Seconds, Runaway Bride, and Legally Blonde.
A YouTube spokesperson said in an emailed statement to Gizmodo, "YouTube is the only place where viewers can find everything they want and we're always looking for new ways to provide viewers a central destination to more easily find, watch, and share the content that matters most to them."
The spokesperson spoke about the test hub, saying, "We are currently running a small experiment that allows viewers to watch free ad-supported linear channels alongside the wide variety of content we offer on the platform."
YouTube says it will look at additional content from traditional films and television shows to sports and creator-driven content in an effort to provide one space where viewers can go to find all their favorite content in one place.
The announcement comes after YouTube rolled out other initiatives such as its marketplace where users can sign up to pay for streaming services and it carried out a deal for the rights to the National Football League's Sunday Ticket for about $2 billion and is set to run for seven years, the Wall Street Journal reported.
As YouTube has branched into streaming services, it has surpassed other platforms, according to Nielsen, which revealed it has incurred the largest share of television viewing time in comparison to other streaming services. The report showed YouTube beat out Netflix for the third month in a row, receiving 8.8% of viewing time.
YouTube said its main focus is to appeal to viewers' interests and will continue to provide viewers with competitive content to match the TV and film options with the growing multi-screen and multi-format behavior.