Jared Kushner, President Donald Trump's senior adviser and son-in-law who was inexplicably put in charge of everything from the nationwide opioid crisis to negotiating a peace deal between Israel and Palestine, has allegedly been using his private email account to conduct official government business.
Because of course he is.
Per Politico, four sources confirm Kushner has been using a personal email account for the purpose of "trading emails with senior White House officials, outside advisers and others about media coverage, event planning and other subjects." Top aides who corresponded with Kushner on the private account include former Chief of Staff Reince Priebus, former chief strategist Steve Bannon, National Economic Council director Gary Cohn and spokesman Josh Raffel.
Kushner was not always the person who initiated the interactions, according to Politico, as some aides emailed him at that address first before receiving a response.
The email account in question runs on a private family domain set up by Kushner and his wife Ivanka Trump "late last year before moving to Washington from New York," and "Kushner's representatives declined to detail the server or security measures on it."
G/O Media may get a commission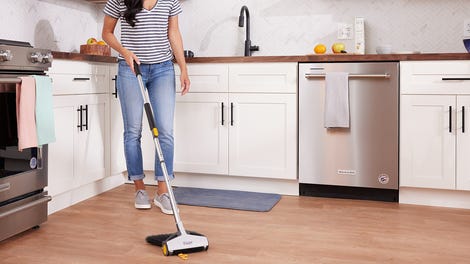 BOGO 50% Off
Flippr - BOGO 50% Off
His lawyer Abbe Lowell did tell Politico, however, that "Fewer than 100 emails from January through August were either sent to or returned by Mr. Kushner to colleagues in the White House from his personal email account."
If this all sounds hauntingly familiar, that's because Kushner helped run a campaign that focused relentlessly on Democratic nominee Hillary Clinton's use of a private email server during her tenure as secretary of state.
In fact, after bringing the issue up at virtually every opportunity for years, Trump has really never managed to move past it. To this day, the president continues to hint he could direct Attorney General Jeff Sessions to prosecute Clinton over her server at any time, but has seemingly preferred to keep that card up his sleeve for now.
U.S. District Judge Emmet Sullivan suggested Clinton violated government policy by using the server, though she was never charged with any crime. But with Trump's rabid assistance and no shortage of abysmal crisis management from team Clinton, the scandal was overhyped ad nauseum as evidence of Clinton's arrogance and disregard for the rules.
So now we have Kushner, Trump's golden boy son-in-law, doing pretty much the exact same thing—which is fitting, because this administration is all about psychological projection anyhow.
You could pretend to savor the delicious irony of this one, but it all just tastes like ashes to me at this point.

[Politico]
Correction: An earlier version of this post misstated courts' treatment of Clinton's server. While a judge did cite his belief Clinton's server was a violation of government policy during a hearing, this is distinct from a ruling.