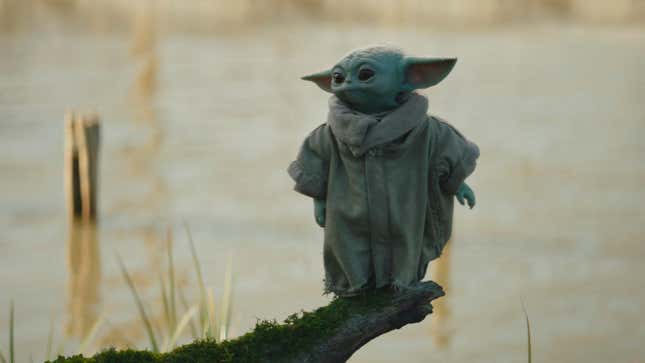 Grogu will not follow the path of the Jedi. That much was clear after the character's appearance on The Book of Boba Fett, where he chose to leave with the Mandalorian rather than train with Luke Skywalker and wield Yoda's lightsaber.
Bryce Dallas Howard on a Feature Star Wars Film and Book of Boba Fett
So what happens next? Mandalorian creator Jon Favreau suggests that Grogu made the decision to leave Luke because it allowed The Mandalorian to forge a new path for this Force-sensitive being. "You have this interesting character who has Jedi training to some extent, Force abilities, but also is joining the Mandalorian culture, which we've established is something that you can opt into. It demands a lot, it offers a lot," Favreau told Empire Magazine. "Historically, Mandalorians developed all of those tools and armor and weapons to be able to counteract the Force abilities of Jedi. So as a storyteller this offers tremendous opportunity."
That opportunity, we can infer, will allow the show to explore things the Star Wars franchise has only teased before. What happens to a potential Jedi who doesn't want to be a Jedi (a throughline we're sure to see on Ahsoka too), and how does a person who aspires to become a Mandalorian go about doing that? But here, both are in the same small, green package.
"I think you had to service both things," Favreau said about Grogu's choice between the Mandalorian and Luke Skywalker. "Just because this kid has the potential and had training, does he belong away from the Mandalorian? I saw it more like Paper Moon, where the whole thing is about delivering the kid to the blood relative, only to realize that, whether genetically through her father or just through bonding, Tatum O'Neal has to end up with Ryan O'Neal. That ending feels really good to me. And this little kid is given a decision to choose. And the kid chooses the emotional relationship and wants to be with the Mandalorian, and passing up Yoda's lightsaber. Part of you wants to see him develop in that way, and part the other."
All of us want to see what comes next, and that's going to happen in just a few short weeks. The Mandalorian season three debuts on March 1. Catch up here.
---
Want more io9 news? Check out when to expect the latest Marvel, Star Wars, and Star Trek releases, what's next for the DC Universe on film and TV, and everything you need to know about the future of Doctor Who.