Iron Man 3 is close to finding its new female costar. Simon Pegg and Edgar Wright are officially going to the long-awaited The World's End. Steven Moffat drops hints about the new Doctor Who companion. Plus new Prometheus videos!
Spoilers from here on out!
Top image from The Dark Knight Rises.
The Dark Knight Rises
Inception actress Marion Cotillard, who is officially playing Wayne Enterprises executive Miranda Tate but is heavily rumored to be playing Talia al Ghul — a rumor bolstered by the fact that child actress Joey King has confirmed she is playing a young Talia, so the character is in the film in some capacity — has now officially addressed those rumors. And, officially, she says she really is just playing Miranda Tate, not Talia, and that her part is a "very, very small role." Miranda Tate is apparently an ecologically minded businesswoman, and Cotillard describes her as such: "[She] is fascinated by Wayne Enterprises. They go through difficulties, and she wants to help provide the world clean energies. She's a good guy."
She insists the character remains that way throughout. Feel free to reconcile that with all those set photos of her apparently leading a team of armed thugs and riding around in a massive armored truck however you like. Basically, either Miranda Tate is one seriously useful ally for Batman, or Cotillard is using the Clark Gregg method of avoiding massive character spoilers — namely, by completely lying about it. [Hollywood Reporter]
---
Iron Man 3
The Town costar Rebecca Hall is reportedly very close to taking on the role of "sexy scientist" that was recently vacated by Tree of Life actress Jessica Chastain. Beyond the stated sexiness of the character, this particular scientist is reportedly involved in helping create the Extremis nanotechnology that ultimately falls into terrorist hands. [Variety]
G/O Media may get a commission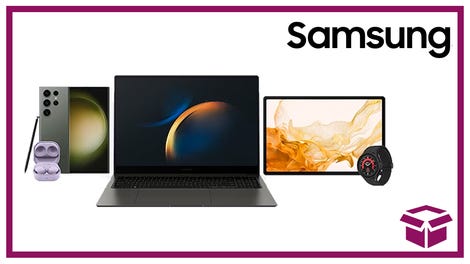 24 hour deals
Discover Samsung - Daily Deal
---
The Amazing Spider-Man
Some sort of "super preview" will apparently air on next Monday's America's Got Talent, and here's a promo for it.

---
Star Trek 2
Both Spock actor Zachary Quinto and Scottie actor Simon Pegg have put out tweets strongly suggesting they have finished filming on the sequel, give or take the inevitable reshoots (and maybe a Leonard Nimoy cameo for good measure). Either way, looks like filming is pretty much done. [MTV Movies Blog]
---
Prometheus
Here's a new TV spot. [Shock Till You Drop]

And here's a behind the scenes video. [Coming Soon]

---
The World's End
Edgar Wright and Simon Pegg — whose previous collaborations include the absolutely not optional Spaced, Shaun of the Dead, and my personal favorite Hot Fuzz — are reportedly ready to go ahead with the third movie in the so-called Blood and Ice Cream Trilogy. This one is supposed to be somehow apocalyptic, and it is reportedly set to film this September. Nick Frost will also be back as Pegg's costar. Here's a rumored description:
20 years after attempting an epic pub crawl, five childhood friends reunite when one of them becomes hell bent on trying the drinking marathon again. They are convinced to stage an encore by mate Gary King, a 40-year old man trapped at the cigarette end of his teens, who drags his reluctant pals to their home town and once again attempts to reach the fabled pub, The World's End. As they attempt to reconcile the past and present, they realize the real struggle is for the future, not just theirs but humankind's. Reaching The World's End is the least of their worries.
[Deadline]
---
Frankenweenie
Director Tim Burton discusses when he decided to make this feature length stop motion movie based on the original short he made 30 years ago:
Probably way back because I've always added little things. It's funny because when we did the first short we thought without much trouble this could be more of a feature, but it felt like that story — the boy and his dog — so that's where it took a few years to kind of do the house withFrankenstein kind of Abbot and Costello Meet Frankenstein kind of mix up.

The beginning of the film is the same set up to the original; so how much fidelity does the feature have to the short?
The core was that. That's the through line of the story. We just tried to weave in the other stuff as naturally as possible. One of the things that I was also interested in this rather than the original was kind of going back to the classroom sort of a kid's politics and a sort of rivalry with kids. You know that kinds of world seemed to kind of work with the house of Frankenweenie motif. We tried to fold that in naturally so it didn't feel like two different stories. The original boy and his dog story is the root of it.
He also recently screened 26 minutes of footage. Here's part of /Film's reaction, which includes some plot hints:
In the film, once the town realizes what Victor has done – reanimate his dog – all the kids decide they want to do the same thing. What happens is all their dead pets come back to life, but none of them are as sweet at Sparky, the main character. They're evil, vicious, and in some cases, huge monsters. Frankenweenie goes from being a story about a boy who loves his dog mixed with Frankenstein to a huge battle between the kids of the town and their reanimated, dead monster pets. It looks very, very cool.
For more of their take on the footage, check out the video blog below. There are also some new promo images on the left. [/Film]
---
G.I. Joe Retaliation
Here's a pair of international posters. [First Showing]
---
Maleficent
Makeup maestro Rick Baker, who recently finished designing 1960s aliens for Men in Black 3, says he has also designed the makeup for Angelina Jolie's title character in this revisionist take on the Sleeping Beauty story. Jolie has previously said the character will retain the horns from the fairy tale, so that's presumably a key part of the look Baker has created. [Coming Soon]
---
Branded
Here's a dubbed Russian trailer (the movie itself is in English) for this dystopian film about a world in which corporate marketing is used to keep people submissive... and also aliens might be behind it, because why wouldn't they be?

Jamie Bradshaw, who directed the film with Alexander Doulerain, gave this explanation of the movie's premise:
The most powerful weapon on earth today is not a gun or a disease, nor is it even visible to many. It is Marketing. Marketing is the power to control your desires and change your mind, and if you look closer there is something about it that is not of this earth.
[/Film]
---
Doctor Who
Steven Moffat offers some cryptic but definitely intriguing hints about what to expect from Jenna-Louise Coleman's new companion:
"I'll answer you in the show about how it's going to be different. But because it is going to be different. It's going to be a shock, I think. In terms of the companions all being 'the same' — that's not as phony or artistically crap a thing to say as it sounds. What is the base group of people who would run away with the Doctor? They're all going to be a bit mad. A bit dislocated. Not happy with where they are. Are they yearning for outer space? They're going to be people who feel like they can take on the Doctor, who's quite an intimidating sort of person. So, they're going to be feisty — they're going to be all those things. He sort of defines the people who are going to travel with him. The distinction comes very much from the various actors and actresses. So, you know, they're the ones who create the differences between them. But you are always going to have the same sort of person, just because it's the same man choosing them, and its the same person being chosen."
The series seven premiere, which reportedly has the awesomely stupid title "All of the Daleks", will reportedly screen between August 23 and 25 at the MediaGuardian Edinburgh International Television Festival, although its general premiere date is likely to be considerably later, perhaps as late as November if they plan to run the series through Christmas with no breaks. [Blogtor Who]
---
Fringe
Here are some promo photos for the finale, "Brave New World: Part 2." [SpoilerTV]
---
Awake
This Thursday's episode features Alias actor Kevin Weisman as a mysterious new adversary for Detective Britten. You can check out a sneak peek featuring the new character at the link. [TV Line]
---
Once Upon a Time
Here are two sneak peeks for this Sunday's first season finale, "A Land Without Magic."

---
Grimm
This Friday's episode will feature a Bigfoot or two and an ever timely homage to The Blair Witch Project. (Come to think of it, the recent spate of found footage movies might actually have made Blair Witch parodies timely again. Maybe not.) Anyway, you can check out a relevant sneak peek at the link. [TV Guide]
---
Touch
Here's a bunch of promos and sneak peeks for tonight's episode, "Music of the Spheres."

---
Revolution
Here are some promo photos for J.J. Abrams and Supernatural creator Eric Kripke's action series set in a world in which all energy mysteriously vanishes. The show stars, among others, Breaking Bad villain Giancarlo Esposito as a no-nonsense military type, so at least it's got that going for it. NBC reportedly just picked the show up for a series order. [SpoilerTV]
---
The Vampire Diaries
Here's a preview from executive producer Julie Plec for tonight's third season finale, "The Departed."

The episode will feature Elena kissing Stefan and Elena choosing between Stefan and Damon... although these two events are not necessarily linked. [TV Guide]
Tyler actor Michael Trevino teases what to expect from the finale:
"It's all of it. It is emotional, there is a good amount of cliffhangers, but the way it ends, the last minute, it's just a mindblow! You're kind of wondering like, 'OK, maybe Klaus will be gone for a little bit because now we have to deal with all this. Now we have to deal with this problem.' It's big! The last minute is what everyone is going to be talking about, but then you have to remember the journey of all these other characters and their arcs in the finale. We have another person that leaves Mystic Falls for good, and then just the individual storylines on where this season leaves them and how we're even going to pick it up in the fourth season."
---
The Secret Circle
Here's a preview from showrunner Andrew Miller for tonight's season — and, if you believe the rumors, series — finale, "Family."

And here's another promo.

---
Additional reporting by Ben Vrignon.