Today, Facebook set up a press conference addressing a bombshell report from The New York Times that alleged, among other things, that the company contracted a Republican opposition research firm called Definers to run interference on the company's image, a job which reportedly included leaning on George Soros conspiracy theories.
On the call, Mark Zuckerberg claimed he only found out the group was working for Facebook yesterday—which would mean the CEO learned about his company's dealings well after most reporters.
Facebook ended its relationship with Definers yesterday, following backlash from the public as well as from the president of the Open Societies Foundation: one of the groups run by Soros, who has been a frequent target of anti-semitic conspiracy theories. In the wake of that abrupt dismissal, Facebook published a rebuttal which included the following statement:
Our relationship with Definers was well known by the media – not least because they have on several occasions sent out invitations to hundreds of journalists about important press calls on our behalf.
"Me personally, I didn't know we were working with them," Zuckerberg said during today's Q&A.
Facebook's relationship with Definers has been reported previously by Politico and Axios, which seem to have been better informed about Facebook than the company's CEO. "I learned about this reading the New York Times yesterday," Zuckerberg said of the relationship on a call this afternoon.
G/O Media may get a commission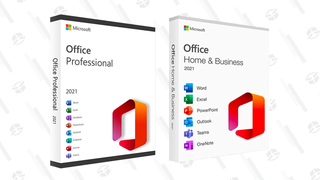 89% off
Microsoft Office Professional 2021 Lifetime License
Who would have known or approved of such a relationship? Zuckerberg, who previously stated that personnel matters are outside the purview of public disclosure, pinned the blame on "someone on our comms team."
"In general, we need to go through all of our relationships and evaluate what might be more typical DC relationships and decide if we want to continue with them," he added. Maybe some media types—for whom these relationships are well-known when it suits Facebook's optics—can help Mark find out who works for him.