I'm a degenerate disk hog. I have almost a terabyte in storage capacity in the home office here, in some form or the other, and all of it comes from various 2000-era vintages. Looking at all these drives—fat 80GB networked drives to a tiny 20GB Archos Jukebox that I can't find the power cable to, I'm struck by the size of these repositories. My biggest working drive is that 80GB monster encased in aircraft aluminum. It requires its own power source and the software is so far outdated that I don't dare try to get it to do the things it was originally supposed to do including network-based backup and some sort of pre-cambrian media streaming.
Enter the Maxtor OneTouch III Mini Edition. This is a 100GB hard drive that makes me think its time to take the Archos into the back field and put it out of its misery.
This mini drive is about an inch thick and is about as big as a puffy iPod. It weighs 7 ounces and comes with shock protection to ensure that it doesn't die in transit. Best of all, it comes with built-in one-touch backup software.
There's a white button on the front of the OneTouch that blinks up when processing data. This got extremely annoying after a while, so I had to hide it behind the monitor. It comes pre-formatted in NTFS and includes Maxtor's own backup software including encryption and rollback systems that work only with XP/2000. Too bad for you, OS X lovers.
G/O Media may get a commission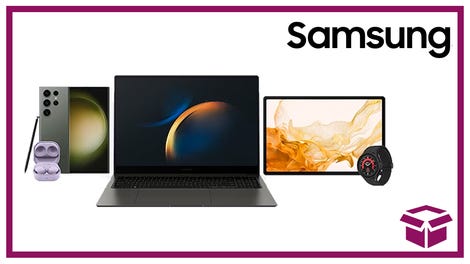 24 hour deals
Discover Samsung - Daily Deal
In terms of speed, the 5400RPM drive shouldn't have given me any trouble when I moved all my music and media onto it. Unfortunately, watching video straight off of the drive—at least in iTunes—was a frustrating expereicne. This requires a bit more troubleshooting as it could be any number of things—the computer, the hub, or iTunes itself. The drive runs at standard USB 2.0 speeds, so I should have seen much clipping and pausing. Unfortunately, I did.
Priced at about $199, now available for pre-order, this drive is a bit more expensive than we would have liked—but you pay for portability. Seeing as how this is essentially a 100GB replacement for our old fashioned USB drives and can hang out in our briefcases or purses with little fanfare, the price might be just right.

Product Page [Maxtor]