First lady Melania Trump presented her long-awaited "Be Best" initiative on Monday, which entails something about protecting children from social media cyberbullies and also the opioid crisis. And boy, was said presentation a doozy, laden with the kind of Hallmark card-inspired language and dramatic music that one typically associates with bad made-for-TV movies.

But it turns out there's some real gold here! As part of the initiative, the first lady also released Federal Trade Commission documents on "Talking with Kids About Being Online." Though they appear to be the same ones the FTC previously released in 2014, they're actually pretty useful—because for all effective purposes, our president is an angry, impulsive, and extremely online child.
Here's some of the FTC's excellent advice about the risks of the internet the first lady might want to take into account when coaching her husband on what to do when he logs on.
Communicate the risks of being online
G/O Media may get a commission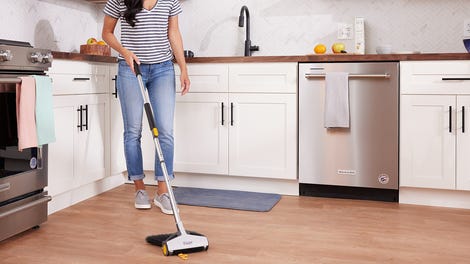 BOGO 50% Off
Flippr - BOGO 50% Off
The FTC warns that "inappropriate conduct" entails a false feeling of anonymity, and specifically that "Kids sometimes forget that they're still accountable for their actions." It's important, because kids might say something to a mass audience, and then realize after the fact that there could be consequences to those statements.
They might also just post whatever they're feeling in the moment, regardless of whether that could undermine them longterm—say, by proposing a "complete and total shutdown of Muslims entering the United States" accompanied by racist statements and tweets that later keep on coming up in court.
The FTC also warns that "Some people online have bad intentions. They might be bullies, predators, hackers, or scammers."

Finally, the FTC advises of "inappropriate content," saying parents "May be concerned that your kids could find pornography, violence, or hate speech online."
Set limits on screen time before it becomes a problem
The FTC advises that parents be proactive to set limits about how often and when they can be online, even though it can be difficult to enforce them. This is important, because if reasonable limits on screen time aren't imposed, it might have negative impacts on a child's attention span. Or it could encourage them to furiously weigh in on everything to a mass audience immediately, without considering whether that's the best course of action.
Remember that the people you post about exist offline too
It's really important to emphasize that other people your child might talk about or interact with online are real people with feelings, emotions, and lives of their own.
Otherwise, your kid might tweet about how they couldn't have possibly sexually assaulted somebody because they're too smart to do it in front of cameras, neglecting how that might come across to others who understand fundamental things like human dignity.
Remember: Don't overshare
The FTC advises parents tell their kids that "Some pitfalls that come with online socializing are sharing too much information, or posting pictures, videos, or words that can damage a reputation or hurt someone's feelings." It's possible that one's child could end up oversharing, whether about how a specific soft drink is or is not making them less portly, or whether or not they and their dad give "good brain."
The FTC really hammers home this point that someone should be careful about what kind of information would be negligent to post online, say statements that undermine a legal defense about your awareness of a series of shady financial transactions to pay off a porn star.
Tell your kids what cyberbullying is, and what the possible consequences are
Hmmm.
Don't ever sext. Just don't!
The FTC warns that "in addition to risking their reputation and their friendships," sexting could possibly cause legal consequences down the line. This is super good advice, because even what seems to be a fleeting dalliance could cause truly awful problems for your kid in the future if the sexts ever get out.
Only use mobile devices and apps that are certified safe
For example, it would be truly bad if your child didn't learn these habits and repeatedly refused to stop using a possibly insecure personal device while in command of the world's most powerful military and one of its most expansive security apparatuses. It would be doubly bad if that lack of discipline seemed to result in a lax and permissive environment for subordinates setting priorities for those military and intelligence organs!
And it would be really super bad if they'd continued to do so after receiving multiple warnings from qualified personnel, as Politico noted:

The NSA briefers explained that cyberspies could be using sophisticated malware to turn the personal cellphones of White House aides into clandestine listening devices, to take photos and video without the user's knowledge and to transfer vast amounts of data via Wi-Fi networks and Bluetooth, according to one former senior U.S. intelligence official familiar with the briefings.
In any case, it's great that Melania Trump and the FTC are issuing these warnings now. It's much easier to build smart habits in youth—because god only knows what could happen if one grows up without ever learning them.
[FTC]