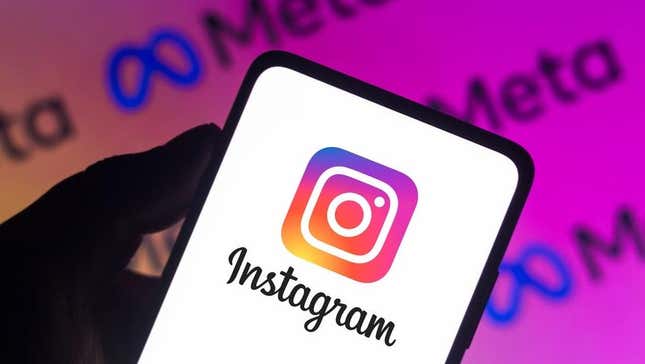 Meta announced it is implementing new "transparency measures" on Instagram and Facebook on Tuesday in response to the European Union's Digital Services Act (DSA) which requires Meta to comply by August 25. The measures will reportedly include archiving all targeted ads for users in the EU in its existing Ad Library and providing additional information on both Facebook and Instagram explaining how the Feed, Reels, and Stories are ranked by its AI systems, according to a news release.
The upcoming updates will also reportedly allow EU users to tailor what they see on Facebook and Instagram by adding the option to view Stories and Reels posted in chronological order by people they follow instead of seeing content based on Meta's algorithm.
Nick Clegg, Meta's president of global affairs said in the news release that Meta is implementing these changes to comply with the DSA, saying the company has been "supportive" of the regulations' objectives and "the creation of a regulatory regime in Europe that minimizes harm effectively, protects and empowers people, and upholds their fundamental rights."
Europe's digital Commissioner Thierry Breton warned Zuckerberg and other social media leaders during the California meeting that if they didn't comply with the DSA, they would face fines for non-compliance which could amount to upwards of 6% of the company's annual revenue. "After August 25, under #DSA Meta has to demonstrate measures to us or face heavy sanctions," Breton said in the tweet.
Meta claims it has more than 1,000 employees working on its new transparency measures, Clegg said in the news release, adding: "These include measures to increase transparency about how our systems work, and to give people more options to tailor their experiences on Facebook and Instagram."
In June, Europe's digital Commissioner Thierry Breton flew to California to warn social media companies that the clock was ticking to comply with the EU's law. During his visit, Breton proposed an EU initiative called the AI Pact, a nonbinding agreement that tech firms could voluntarily commit and agree to transparency and accountability when using AI applications.
Breton told Bloomberg that he and Zuckerberg were in agreement over the EU's regulation of AI, with Clegg adding that Meta "shared our support for the objectives of the AI Pact. While we need to study the details, we recognize it's important for tech companies to be open about the work they're doing on AI & engage collaboratively across industry, governments & civil society."
A Wall Street Journal investigation in June found that Instagram's algorithms were used extensively by pedophiles to connect them with underage sex content through its recommendation systems that promote advertisements geared to their so-called interests. Researchers at Stanford Internet Observatory told the Journal that while sexually exploitative material is common on smaller social media platforms, Instagram seemed to have a larger problem than other sites.
Concerns were also raised about the impact Meta's advertising had on young users which showed advertisements based on their activity. The company reported that it changed its algorithm in a February news release saying it restricted advertisers to use only age and location to reach teens, rather than gender.
These protocols are currently only being released in the EU. Why can't we have nice things in the States?
Gizmodo reached out to Meta for a comment but didn't immediately receive a response.