Generative artificial intelligence's path toward real-world usefulness just became a bit more clear. On Monday, Microsoft announced it's widening access to its Azure OpenAI Service, a move likely to increase business uses of Open AI's popular GPT-3.5, Codex, and DALL E 2 systems. ChatGPT, the impressive chatbot that enraptured much of the tech world last year, will be made available through the service "soon."
The Azure OpenAI service grants Microsoft cloud customers access to a variety of OpenAI's products, which they can then use in their own tools running in the cloud. The partnership potentially opens OpenAI's tech up to a wide swath of new business use-cases, from summarizing customer service tickets and AI tagging to content summarization and much more in between. Microsoft itself currently uses the service to power its Github's Copilot, an AI assistant tool that offers programmers suggested snippets of code while they're coding. Microsoft first opened its Azure OpenAI Service to a limited set of customers back in 2021.
"One of the most exciting things we've seen is the breadth of use cases Azure OpenAI Service has enabled our customers—from generating content that helps better match shoppers with the right purchases to summarizing customer service tickets, freeing up time for employees to focus on more critical tasks," Microsoft Corporate Vice President Eric Boyd said in a statement. "Customers of all sizes across industries are using Azure OpenAI Service to do more with less, improve experiences for end-users, and streamline operational efficiencies internally."
The expansion comes just one week after a report in Semafor claimed Microsoft was in talks to invest an additional $10 billion into OpenAI. That funding would reportedly value OpenAI at $29 billion. Those rumors followed a previous report from The Information suggesting the legacy tech giant may launch a new version of its Bing search engine that utilizes ChatGPT for queries as early as this Spring. If launched, Microsoft's beefed up Bing could pose a direct threat to Google search engine hegemony.
G/O Media may get a commission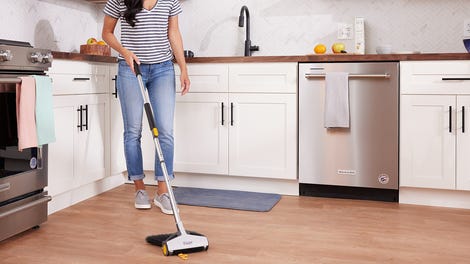 BOGO 50% Off
Flippr - BOGO 50% Off
Google, who's no stranger to advances in cutting edge AI, has so far taken a far more conservative approach towards releasing its own products to the public. Executives from the company expanded on that approach during an all hands meeting late last year, where they expressed concerns that potential misuses of the still young technology could taint user's reputation of Google's safer, more established products.
Microsoft, for its part, made a point to mention those potential concerns as well. The company says it's implemented its own "guardrails" for the AI systems that aligns with its responsible AI principles. Some of those guardrails fall on developers, who are required to describe their intended use for an AI application when they apply for access. Outside of that, the company uses content filters to try and suss out potentially abusive, hateful, and offensive content.

"We are confident in the quality of the AI models we are using and offering customers today, and we strongly believe they will empower businesses and people to innovate in entirely new and exciting ways," Boyd from Microsoft said in a statement.