We're getting ever closer to besting a frequent microscopic source of misery: the respiratory syncytial virus. Late Tuesday, Moderna announced the seemingly successful Phase III trial results of its experimental RSV vaccine. In older adults, the vaccine appeared to be over 80% effective at preventing two or more symptoms linked to lower respiratory infections caused by the virus.
RSV is a common cause of respiratory infections, with the peak season typically being fall through winter. In most people, the infection triggers mild cold symptoms like runny nose, coughs, and sneezing. But in very young children as well as older and immunocompromised adults, it has a higher risk of causing more serious complications that can be life-threatening, such as pneumonia and bronchiolitis (an inflammation of the small airways in the lung). RSV is estimated to hospitalize 60,000 to 120,000 adults over 65 and 58,000 to 80,000 children under 5 in the U.S. every year, according to the Centers for Disease Control and Prevention. 
The toll brought on by RSV and the short-lived natural immunity we have to it has made the germ an appealing target for vaccination. But it's only in recent years that such a goal has looked within reach, following decades of little to no progress. Moderna's vaccine candidate, based on the same mRNA platform used for its covid-19 vaccine, now seems to be the latest success story.
According to the company, the vaccine met the primary endpoint of a randomized and placebo-controlled Phase III trial. The ongoing ConquerRSV trial, as it's called, began in November 2021 and involved more than 37,000 adults 60 years or older in 22 countries, the U.S. included. The vaccine was judged on its ability to prevent lower respiratory tract symptoms linked to RSV infection, such as wheezing or pneumonia, since these cases are more likely to lead to serious illness. It was deemed 83.7% effective at preventing two or more of these symptoms.
"Today's results represent an important step forward in preventing lower respiratory disease due to RSV in adults 60 years of age and older," said Moderna CEO Stéphane Bancel in a statement.
G/O Media may get a commission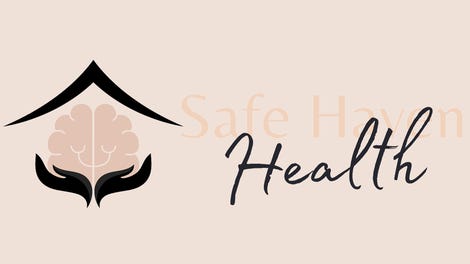 Addiction counseling
Safe Haven Health
Moderna's topline results are comparable to the results seen with GlaxoSmithKline's vaccine, which were announced last October; GSK's vaccine was reportedly 82% effective at preventing lower respiratory symptoms from RSV in older adults. And they're above the results seen with Pfizer's version, which has been shown to be about 66% effective at preventing these symptoms. Both GSK and Pfizer's vaccine appear highly effective at preventing severe RSV, while Pfizer has also shown successful late-stage results for its maternal RSV vaccine, which is given to mothers to protect newborns from severe infection. Meanwhile, earlier this month, the FDA agreed to review a potential approval for Sanofi and AstraZeneca's antibody treatment for RSV, which looks to protect infants from severe disease before their expected first bout with RSV—a treatment that has already won approval in the European Union as of last year.
These interventions aren't likely to provide lifelong immunity—Moderna has already said that it expects its vaccine to be given yearly—but they should substantially curtail the worst harms of RSV in high-risk populations if widely accessible and adopted.
Pfizer and GSK have already filed for regulatory approval of their older adult vaccines, and Moderna plans to file for approval before the second half of 2023. With any luck, one or more of these treatments will be available to take before next winter's RSV season—something all the more timely given the resurgence of the disease this winter.