The New York State Attorney General sent cease and desist letters today to GNC, Walmart, Target, and Walgreens for selling store brand herbal supplements that, well, straight up lied about what's inside them. DNA tests found that four out of five herbal supplements did not have the herb on their labels. Instead, they were made of unlisted fillers like rice, wheat, and pine.
Let's be honest, the news is surprising only in its magnitude. The FDA doesn't regulate herbal supplements under the same standards as other food and drugs, which means supplement makers can get away with all sorts of shenanigans. For one, there's often a startling lack of proof that the supplements work as they claim. (That's a whole can of worms in itself, but here's a decently good summary.)
And now, we're faced with more evidence that herbal supplements don't even contain what's on the bottle. Not only do they not include the herb, the DNA tests found, they do contain plant material unlisted on the bottle. Contaminants included asparagus, primrose, rice, wheat, French bean, palm, daisy, and more. These might sound innocuous for the most part, but it could be dangerous for people with allergies to the hidden ingredients.
In this sweep, the state attorney general's office focused on store brand supplements, often the cheapest ones on the shelf. Their test represent only a tiny slice of the supplements out there, but at least now we know a few to definitely avoid. Here are the herbal supplements that the state attorney general's office revealed do not consistently contain the labeled herb.
GNC: Herbal Plus
Gingko Biloba, St. John's Wort, Ginseng, Echinacea, and Saw Palmetto
Target: Up & Up
Gingko Biloba, St. John's Wort, Valerian Root
Walgreens: Finest Nutrition
Gingko Biloba, St. John's Wort, Ginseng, Garlic, Echinacea
Walmart: Spring Valley
Gingko Biloba, St. John's Wort, Ginseng, Garlic, Echinacea, and Saw Palmetto
The takeaway seems to be that cheap store brands are, when it comes to herbal supplements, not to be relied upon. If you are going to be taking herbal supplements, go with a trusted, well-known brand. But really, except in a few special cases, you're probably better off saving your money and not buying supplements at all. [New York State Attorney's Office via NYT]
G/O Media may get a commission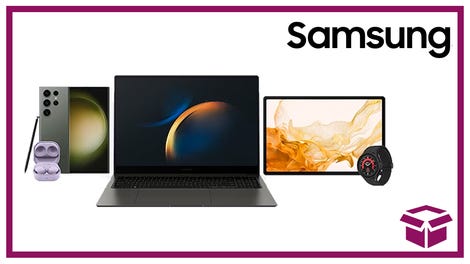 24 hour deals
Discover Samsung - Daily Deal
Top image: AP Photo/Mark Lennihan