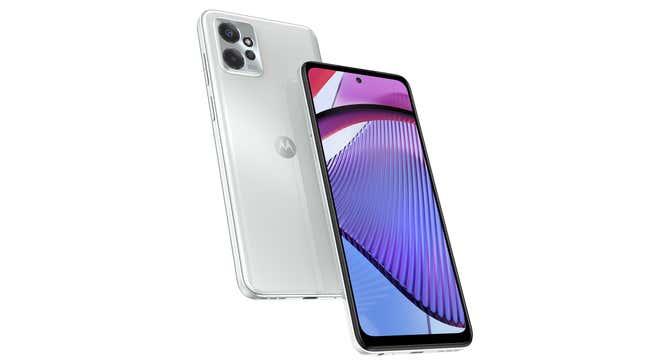 Motorola may not have updated its flagships in a while, but it's still pushing through with a reprise of its budget devices. The latest to get a refresh is the Moto G Power 5G, which comes from a series known for its massive battery life. The Moto G Power also has features that used to be common on Android smartphones, like an expansion slot and a headphone jack.

How Good is the Battery Life on the Pixel 6a?
The Moto G Power 5G is a 6.5-inch device with a Full HD+ display. It has a 120Hz refresh rate, which is curious since that spec isn't exactly known for its energy efficiency. For instance, the high refresh rate has affected the battery on Samsung's budget Galaxy A-series. Will the 5,000 mAh battery deliver "power" as its name promises?
The Moto G Power runs a MediaTek Dimensity 930 processor. It's not a low-tier chip, but it is exceptionally mid-range. The G Power is available with 4GB-6GB of RAM and up to 256GB of built-in storage, which you can expand up to 1 TB with a microSD card. As I mentioned, the device has a 3.5mm headphone jack—since it's a budget phone, chassis thickness doesn't necessarily play a marketing factor here. There are also stereo speakers, but why bother when you can plug in a pair of real speakers with that jack?
You can take photos with the Moto G Power 5G. It has a 50-MP primary camera, a 2-MP depth sensor, and a 2-MP macro camera on the back. The specs say that the 50-MP camera is capable of Full HD video recording up to 60 frames per second (fps), while the macro camera is limited to HD resolution. The front-facing camera is a 16-MP camera sensor. While Moto has succeeded in making budget phones with some of the best battery life, it's not consistent with its camera systems. Even its Moto Edge+ flagship from last year left me wanting more, and that also had a 50-MP camera sensor.
The other bummer about the Moto G Power 5G is that, while you're getting 5G connectivity and a headphone jack, you're not getting NFC. As the world becomes more reliant on contactless payments, I expect NFC to take precedence—I would have taken that over the 120Hz refresh rate. I live with 90Hz on the Pixel 7, and the Pixel 7a is rumored to cap at that rate. It is much easier on phone battery life.
Whatever combination of parts Motorola has bundled here, it's led to an Android smartphone that costs only $300. The Moto G Power 5G will be sold unlocked at Best Buy and Amazon beginning April 13. It will also be available through budget carriers like Metro by T-Mobile and Xfinity Mobile.