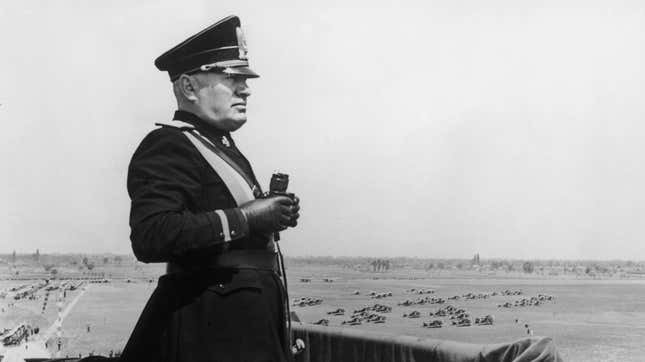 In a world where rhetorical gaffes can get you fired, you might imagine that corporate executives would be careful about the stuff they put in company emails. Instead, no, a lot of leaders just seem to say whatever comes into their heads.

Consider the case of Claudio Anastasio, the now-former head of 3-I, a state-run software company from Italy. Anastasio, who was appointed last November by Italy's far-right Prime Minister Giorgia Meloni, recently took it upon himself to do something that seems abjectly unadvisable from an HR perspective: insert a quote from Benito Mussolini into an email to colleagues. It's unclear what possessed Anastasio to align himself with one of the 20th century's most bloodthirsty tyrants, though the results are about what you'd expect. As of this week, the former head honcho said he will no longer be serving with the company and would be stepping down from his position effective immediately.
A fascist dictator whose death squads murdered thousands of people, Mussolini ran Italy with an iron fist between 1922 and 1943. After his political defeat in 1945, the fascist dictator and his mistress were summarily executed by Italian communists, their bodies strung up in a town square in Milan. In short: not exactly a guy who serves as a credible role model in any form or fashion.
Reuters notes that the quotes Anastasio used in his email were not obscure, originating from an infamous 1925 speech given by Mussolini, in which the fascist declared himself the dictator of the country and admitted to having murdered a political rival. Anastasio's quote, however, was lightly edited to include reference to 3-I. He wrote:
"But then, oh gentlemen, what butterflies shall we seek under the arch of Titus? Well, I declare here, before you and before the entire Italian government, that I assume (I alone!) responsibility for 3-I (political! moral! historical!) of everything that has happened...If more or less distorted phrases are enough to hang a man, out with the gallows and out with the rope! If 3-I was my fault, the responsibility for this is mine, because I have contributed through my role to the historic, political, and moral climate."
G/O Media may get a commission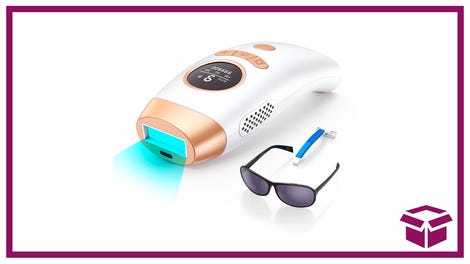 58% Off + Coupon
IPL Hair Removal Device
Surely this was intended as some sort of off-color joke, though Reuters notes a somewhat unsettling context surrounding the incident: the far-right character of Prime Minister Meloni's government, which the outlet characterizes as "conservative with neo-fascist political roots." Meloni (who appointed Anastasio) is not only Italy's first female prime minister, but, according to Reuters, her government also represents "the most right-wing in Italy's postwar history."
Even if Anastasio's comment was intended to be nothing more than a harmless joke, it might've been wise for him to consider that most fundamental of comedic principles: know your audience. Italian government employees? Maybe not quite the target demographic for a good Italian fascism joke.