The Navajo Generating Station (NGS) was originally slated to run until 2044. That didn't quite work out. The largest coal power plant in the West will now shutter next year—25 years ahead of schedule. That closure could prove devastating to the Navajo and Hopi, two sovereign tribal nations whose economies depend on it.
Leaders and representatives from both tribes sat before the congressional Subcommittee on Energy and Mineral Resources Thursday to make their case that the government should intervene to keep the plant running or support the tribes in what they decide to do next. Native American families need this Arizona-based plant, or they'll face increased unemployment, separated families, and heightened poverty. Tribes already lack access to clean water, reliable electricity, and speedy internet.
"These are unthinkable conditions in a country this prosperous, but it is a reality," said Hopi Chairman Tim Nuvangyaoma to committee members. "These circumstances will only get worse if NGS closes."
As much as I agree with the next person that coal is Very Bad, the chairman makes a fair point. Here's the problem: The power plant, as well as the Kayenta Coal Mine that supplies the plant with this dirty fuel source, is a major employer among both tribes. At NGS, Navajo make up 90 percent of the employees. Just about all employees at the mine are Native American.
These people will be forced to leave their homes if they lose these coal jobs, which can pay up to $100,000 a year, according to testimony from Marie Justice, president of the local United Mine Workers chapter that largely represents Native Americans. They're not the only ones who will be left to search for new jobs, either. As Republican Subcommittee Chairman Paul Gosar pointed out in his opening remarks, both these projects contribute substantially to the Navajo and Hopi's general budgets—enough that losing those funds could lead to layoffs within government offices, Nuvangyaoma said.
G/O Media may get a commission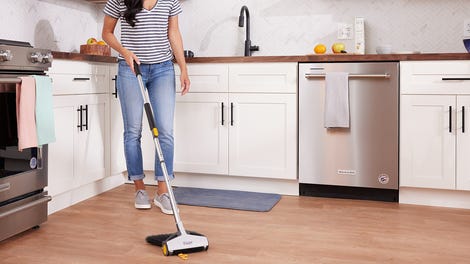 BOGO 50% Off
Flippr - BOGO 50% Off
"Loss of revenue from the Kayenta Mine would result in a severe curtailment of Hopi governmental functions and services, which my people can't afford," Nuvangyaoma went on.
The plant and mine are likely to close, though. That's a fact—and an unfortunate one for these communities, which have grown dependent on them.
What's ultimately driving the plant's owners—Salt River Project, Arizona Public Service Co., NV Energy, and Tucson Electric Power—to close NGS is, well, the market. (Not persistent environmental organizations, as closure opponents kept stating during the hearing.) Leaders with both the Navajo Nation and Hopi Tribe couldn't even deny market influence when Committee Member Darren Soto of Florida asked why they believed the plant was closing.
Coal is expensive, while natural gas is dirt cheap and renewables are becoming more affordable. Companies don't want to lose money for the sake of an outdated energy source. Utilities made that clear when they announced the plant's closure in 2017. Coal is also dangerous for human health, and NGS contributes to $127 million in annual health costs because of the particulate matter and coal ash it spews into the air.
"Pollution will stay in our lungs," said Navajo Nation member Nicole Horseherder, in opposition to the plant during the hearing. "This is not the path we want."
You know what utilities would rather invest in? Renewables. That's happening on the Navajo Nation Indian Reservation, where its new Kayenta Solar Farm will be expanding. A smooth and fair transition is key to ensuring that these communities remain secure once coal production is wiped off their lands. Some argued the utilities should be responsible for that task; others argued the federal government. Everyone appeared to agree, however, that families shouldn't be left to fend for themselves. Ranking Committee Member Alan Lowenthal spoke to this eloquently.
"To suggest that workers simply move on from coal for health and environmental reasons would not only be naive," he said. "It would be unfair to the communities where coal is the lifeblood of the economy."