In 2016, Charter, the U.S.'s second largest cable provider bought out Time Warner Cable and rebranded the company as Spectrum. However, in order for the deal to get approved, the company promised New York State officials that it would increase broadband speeds to 100 Mbps by the end of 2018 while also extending cable coverage to an additional 145,000 homes in New York's more rural areas.
However, after Spectrum failed to live up to its end of the bargain, in a "hastily called meeting" earlier today, the New York State Public Service Commission voted unanimously to revoke its approval of the Charter-Time Warner Cable merger and initiate a civil lawsuit against Spectrum seeking additional damages.
In a statement made by PSC, Chairman John B. Rhodes said "After more than a year of administrative enforcement efforts to bring Charter into compliance with the Commission's merger order, the time has come for stronger actions to protect New Yorkers and the public interest," before concluding that Charter is not serving New Yorkers and saying "We need to seek a different provider."
By revoking approval for the 2016 merger, Charter, which provides cable services in more than 40 different states, would no longer be allowed to operate in New York and may be forced to sell its business to another company before essentially being kicked out of the state.
In response, Charter made a statement saying "Spectrum has extended the reach of our advanced broadband network to more than 86,000 New York homes and businesses since our merger agreement with the (commission). Our 11,000 diverse and locally based workers, who serve millions of customers in the state every day, remain focused on delivering faster and better broadband to more New Yorkers, as we promised."
G/O Media may get a commission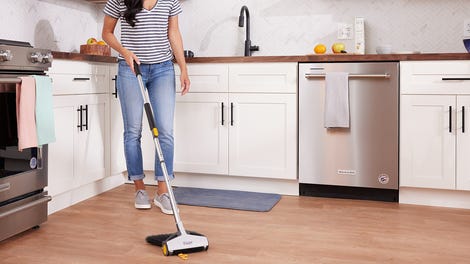 BOGO 50% Off
Flippr - BOGO 50% Off
But the numbers don't lie, and 86,000 is clearly less than the 145,000 Charter promised two years ago, and while the issue will almost certainly be mired in court filings and legal proceedings for the foreseeable future, it's hard to blame New York for being mad at Charter for not holding up it's end of the bargain.