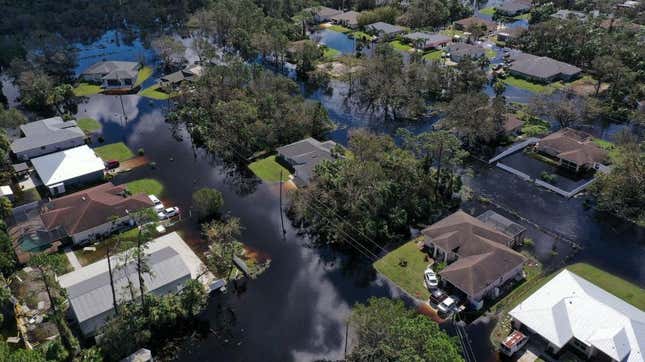 The Atlantic hurricane season is just over the horizon, and we can expect a near-normal year, the National Oceanic and Atmospheric Administration said this Thursday.
Hurricanes and Climate | Extreme Earth
In a forecast for the 2023 hurricane season, NOAA projected that there's only a 30% chance of an above-active season. There's a 40% chance of a near-normal season and a 30% chance that this year will see below-normal storm activity. Hurricane season officially lasts from June 1 to November 30 and reaches its peak in the late summer. The Caribbean, Gulf, and East Coast can expect 12 to 17 named storms, 5 to 9 hurricanes, and anywhere from 1 to 4 major hurricanes.

Named storms are tropical cyclones where wind speeds go over 39 miles per hour (62 kilometers per hour). Those storms are upgraded to hurricanes when winds exceed 74 miles per hour (119 kilometers per hour). That hurricane is then updated to a major hurricane when winds exceed 111 miles per hour (178 kilometers per hour). This year's names list includes pretty basic names including Cindy, Don, and Harold. There are some cooler options sprinkled in there, including Idalia, Philippe, and Ophelia.

Last year, NOAA predicted an above-average hurricane season with 14 to 21 named storms. Why the difference? Last year was a La Niña year, which brought together the right ingredients that would fuel more hurricanes over the Atlantic. During those years, the polar jet stream moves closer to the U.S. and creates warmer, dryer conditions along the southern part of the country. That makes the ideal environment for more numerous and stronger hurricanes to form. Remember the 2020 hurricane season? The one where we ran through the names at LMNOP speed and had to start using Greek letters for names? That was during a La Niña year. But it's very likely that El Niño is going to form ​​by this summer, which changes global air currents and makes the Atlantic hurricane season less active.
The Caribbean and the East Coast could use a respite from last year's hurricane season. Some of 2022's storms were pretty intense. Hurricane Fiona shut off Puerto Rico's grid, and then it traveled north and absolutely wrecked communities along Canada's east coast. Hurricane Ian battered Southwest Florida, destroying homes, and the floodwaters that followed spread flesh-eating bacteria.

And though this year's storm season is supposed to be milder, communities should still prepare for high wind speeds, flooding, and the possibility of evacuations. "Remember, it only takes one storm that devastates a community," Rick Spinrad, the NOAA administrator said during a press conference this week. "If one of those named storms is hitting your home, your community, it's very serious."
Want more climate and environment stories? Check out Earther's guides to decarbonizing your home, divesting from fossil fuels, packing a disaster go bag, and overcoming climate dread. And don't miss our coverage of the latest IPCC climate report, the future of carbon dioxide removal, and the un-greenwashed facts on bioplastics and plastic recycling.