Destructive wildfires have lit up Northern California less than a year after 2017's record-setting wildfire season. Three large fires are burning, serving as yet another reminder of the dangers of living in wildfire prone areas, especially as the climate changes.
The fires began this weekend riding the back of hot, windy weather that almost always portends fire danger in the West. The largest fire currently burning is the Pawnee Fire in Lake County. As of yesterday, that blaze was uncontained. By Monday morning, the fire had destroyed at least 22 homes and burned through 8,200 acres just south of Mendocino National Forest according to CAL-FIRE.
Another 600 structures are currently in harm's way, which is why the county has issued a mandatory evacuation for 3,000 residents living in and around Spring Valley. CAL-FIRE reports that 237 firefighters are currently trying to get a handle on the blaze, with more help on the way.
The Lane and Creek fires have torched 3,000 and 1,300 acres respectively to the north of the Pawnee Fire. The former currently has 1,140 firefighters working to subdue it and protect the 200 structures in its path. The National Weather Service issued a red flag warning for Monday for northern Nevada and the northeastern edge of California, indicating that fire risk isn't confined. And the risk of significant wildfires is elevated from Southern California to the Northern Rockies for July, according to the National Interagency Wildfire Center.
The fires bring back bad memories of the nightmare blazes that turned Northern California into an inferno in October of last year. The Wine Country Fires ended up being the most destructive fires in California's history, destroying more than 8,300 structures and causing more than . Those fires were sparked by downed power lines and then fanned by hot, dry winds (sound familiar?).
G/O Media may get a commission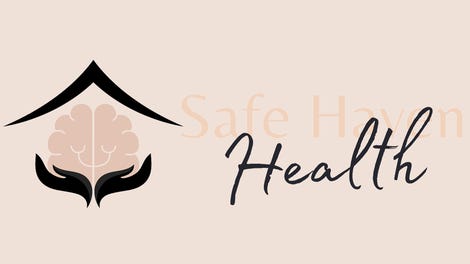 Addiction counseling
Safe Haven Health
The current crop of fires is obviously nowhere near as destructive, but they do attest to the dangerous realities people face living in at what experts call the wildland-urban interface. More and more people are living in forested areas that offer a peaceful respite from the cacophony of modern life. That is, until they catch fire.
And sadly, those areas are catching fire more often as people light more blazes and climate change primes the landscape to go up in smoke. Half of the uptick in fire activity in the West can be attributed to climate change as rising temperatures dry out fuels, according to a recent study. In Southern California, wildfire risk is also increasing as climate change causes clouds to disappear. Overall, wildfire season is now 105 days longer than it was in 1970, according to Climate Central.
In parts of California, wildfire season doesn't even exist anymore. Now it's just a year round occurrence.