We've seen a ton of Core i5 notebooks recently, all loaded with Intel's impotent integrated graphics, which are part of the chip. Now, Nvidia's Optimus enables PCs to switch automatically between Intel's crappy integrated graphics and Nvidia's beefier graphics cards.
Optimus is a new technology that allows Intel's integrated GPU to coexist with a discrete Nvidia GPU in a new way, seamlessly alternating between the two depending on the task at hand. It works with GeForce 200M series, GeForce 300M series, next-gen GeForce M, and next-gen Ion GPUs, as well as Intel's Core 2 Duo, Core i3/i5/i7, and Atom N450 processors.
At the most basic level, Optimus is similar to the switchable graphics that Nvidia pioneered a few years ago. But switchable graphics as currently conceived are a pain in the neck: You have to switch manually, there's generally a 5-10 second delay, your screen flickers, you have to shut down certain applications. Optimus still includes a manual option, but otherwise automatically decides what can run on integrated graphics (regular web browsing) and what needs an extra boost (games, Flash video, etc), making the switch for you behind the scenes. It makes the change so quickly by letting the Nvidia GPU handle the processing duties while still employing Intel's IGP as a display controller, as in the diagram above.
One drawback is that Optimus relies on the software to tell it which graphics to employ. That'll be done through an Nvidia verification process and accessed through automatic online updates, but there may be instances where your PC doesn't recognize a software and won't know whether to use the IGP or the Nvidia GPU. You can still switch manually in those cases, but it's an unfortunate extra step.
Performance hasn't been confirmed yet by a third party, but Nvidia posits that Optimus is up to an 8x improvement across apps and games than Intel's integrated solution. And because it only kicks in when needed, there's purportedly not much of a battery drain, depending on how often you use intensive graphics.
G/O Media may get a commission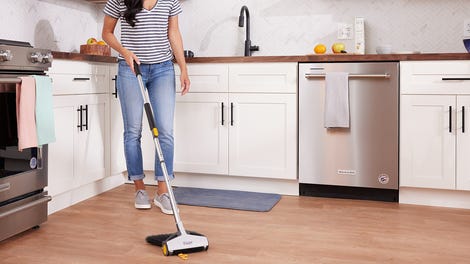 BOGO 50% Off
Flippr - BOGO 50% Off
Nvidia says there will be more than 50 notebooks packing Optimus by this summer, although today it's launching only on a few Asus notebooks like the UL50Vf, an ultraportable which houses both a Core2Duo SU7300 and a GeForce G210M.
What we don't know—but what we strongly suspect—is if Optimus is the solution Apple has been waiting for before refreshing its Macbook line. The hiccup: currently, Nvidia says that Optimus is only compatible with Windows 7. But with the Macworld just around the corner, we may be seeing Optimus Macbook Pros sooner than later. [Nvidia]