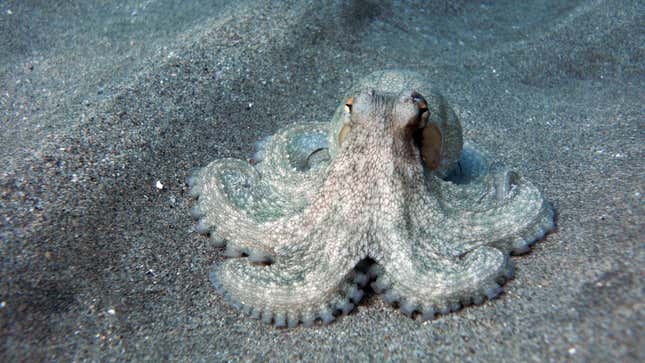 Consider the octopus. With eight arms, elliptical pupils, color- and texture-changing skin, and a scary beak, it is a creature that seems conjured from the most Boschian of realities.
But the cephalopod is quite real. There are around 300 species of octopus, which inhabit saltwater, from tide pools to the abyssal depths of the ocean.
Research on octopuses in recent years has yielded marvelous insights about the animals' habits and, in more speculative findings, their minds. Here are some of the most interesting discoveries about octopus intelligence and behavior—including many examples of them being downright rude.