In many ways, Australia is great: Twisties, beautiful beaches, hot sports men. In other ways, however, it's a nightmare hellscape dreamt up by a drunk Salvador Dali after a visit to Jurassic Park.
Our latest example of this comes courtesy of Bernie Worlsfold, a resident of the northeastern coastal town of Kuranda. Worlsfold shared some photos of an incident—or, if you want to be blunt, the horrific murder of a furry wallaby by a very large snake.
I mean. Look at that thing. And then there's a damn horse over there, being all like, "Hey, fellow furry brethren! Oh, you died? Hm."
Worlsfold encountered the scene on Sunday. He told ABC News that while a python feasting on a wallaby (a small, kangaroo-like creature, for the uninitiated) is relatively common, he's never seen it happen with a wallaby of this size.
G/O Media may get a commission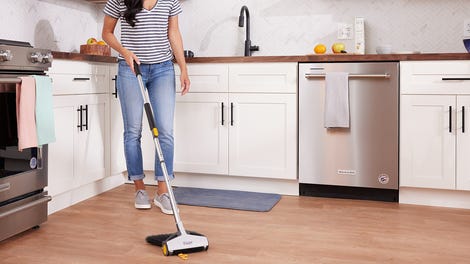 BOGO 50% Off
Flippr - BOGO 50% Off
"I didn't watch it all," he told ABC. "I went away to make a cup of tea but came back every hour." How funereal. Worlsfold also noted that the wallaby had a joey in its pouch, but it died too. Now I am sad.
Staggeringly, this wasn't Australia's only horrific snake-related incident to occur over the past few days. There was also this video, which features a snake eating another fucking snake.
Yet somehow, Australia is still a better place to live than America.
When I reached out to my Australian-born mother for her take, she replied with the following text message:
Oh god no....please [rolling eyes emoji] ....no pictures........
She then asked if it was a python before immediately segueing into a conversation about my father's upcoming birthday. Australians, man.

[ABC News]