It took a week—eons in the world of consumer tech hacks—but the Switch, Nintendo's new handheld hybrid, looks like it's finally been cracked, and it's thanks to Apple.
The Switch's operating system is notoriously closed. This means you can't load homebrew—applications built for a device and published without approval from the device manufacturers—on it, or play old NES ROMs, or even browse the internet. Yet that all appears to have changed with a single tweet from noted iOS jailbreaker qwertyuiop.
If you zoom in on that image in the above tweet, you can see that qwertyoruiop has run their own Pangu jailbreak tool on the Switch, and has apparently had success doing so. That's only possibly because qwertyoruiop's new Switch hack is based around software that the Switch and iOS have in common. Basically, they took an old exploit from iOS and applied it to the Switch.
While the Switch doesn't have a built-in browser, it does use Apple's WebKit in order to render web pages. This is currently used exclusively for when people are linking their Twitter or Facebook accounts to their Nintendo Switch's, but qwertyoruiop's tweet suggests that a major vulnerability in the version of WebKit used could give Switch owners more access to the Switch OS.
G/O Media may get a commission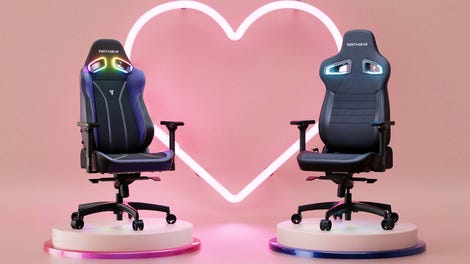 Up to $150 off
Vertagear Gaming Chairs
According to fellow hacker LiveOverflow, qwertyoruiop is making use of a very old exploit from iOS 9.3.5. It's an exploit Apple patched a year ago, yet one Nintendo appears to have inexplicably left unpatched on launch.
While the exploit theoretically leaves your Nintendo Switch vulnerable to attack, it's really only likely to be hacked if the hacker has physical access. This means you can stop being worried about someone tracking exactly how many hours you've spent playing Zelda, and starting getting excited about a potentially jailbroken gaming console and all the cool homebrew that could find its way onto the Switch in the future. (Think apps that let you play ROMs, or, in the case of the Switch, browse the internet.)
Currently qwertyuiop's hack is still just in the proof of concept phase, but their ability to access the system with little more than an old iOS jailbreaking tool suggests that a more useful hack, and exciting content for Switch owners, might be just around the corner. Provided Nintendo doesn't patch a year old exploit it should have patched well before the launch of the Switch, that is.
[LiveOverflow and qwertyuiop via Slashgear]