Genetic analyses have come a long way since researchers last took a serious look at remains claimed to belong to cryptids like yeti and bigfoot. Now, Oxford University researcher Bryan Sykes thinks it's time to revisit the issue using some of the most advanced analytical techniques available.
Sykes will team up with Michel Artori, director of Switzerland's Lausanne Museum of Zoology, to analyze organic "bigfoot" remains (hair samples, for example) assembled by Bernard Heuvelmans, a Belgian-French scientist and explorer, widely regarded as the father of cryptozoology. (Heuvelmans investigated reported sightings of the creature for over half a century before he died in 2001.) But conducting the investigation under a banner of legitimacy will be challenging.
"It's an area that any serious academic ventures into with a deal of trepidation, Sykes told Reuters. "It's full of eccentric and downright misleading reports."
G/O Media may get a commission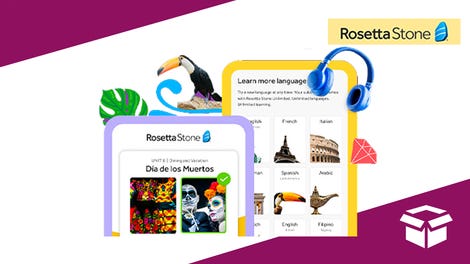 Extra 20% off
Rosetta Stone Lifetime Subscription - All Languages
Sykes intends to take a systematic, measured approach to the investigation — subjecting samples collected from museums, scientists, cryptozoologists and Heuvelman's impressive inventory, to "rigorous genetic analysis" and publishing results in peer-reviewed scientific journals — in an effort to distance himself as much as possible from the pseudoscientific stigma so closely associated with cryptozoology.
Personally, I'm most intrigued by Sykes' plan to use the study to examine humanity's evolutionary origins, which Reuters' Chris Wickham explains may be bound up with the myth of the yeti:
Aside from the yeti question, Sykes said he hoped the project would add to the growing body of knowledge on the interaction between humanity's ancestors.

"In the last two years it has become clear that there was considerable inter-breeding between Homo Sapiens and Neanderthals ... about 2 to 4 percent of the DNA of each individual European is Neanderthal," he said.

One hypothesis is that yetis are surviving Neanderthals. The joint project will take DNA samples from areas where there have been alleged sightings to see whether the Neanderthal DNA traces are stronger in the local population.
Here's hoping Sykes can stay firmly planted in the realm of rigorous science for his investigations. Some compelling findings may come of them, yet.
You can learn more about the study — including how to submit your own Yeti samples — on the project website. [Reuters]