Faltering internet radio Pandora's newest effort to reinvent itself is a newly personalized radio station called Thumbprint Radio, which is based on all of the thumbs you've ever given the service.
Pandora has been in the streaming music game a very long time, and though it's apparently losing ground to competitors like Spotify and Apple Music, it still controls a substantial share of the streaming music market. In all of its years of relatively quiet dominance, it's soaked up loads and loads of data about what music people like and dislike.

Now it's compiling all of your likes into a station that should theoretically be the source of super-simple, one-click enjoyment. It's right to see this as a kind of counterpoint to Spotify's really fabulous Discover Weekly playlist, which analyzes your listening and figures out what people like you listen to that you don't. It's a clever idea.
I'm about four songs deep on Thumbprint Radio, and it's decidedly basic in its interpretation of what I like. There are no surprises; it's quite literally songs I have liked in the past, including Weezer, Spacehog, Smashing Pumpkins—and then a live version of the first Weezer song it played me. ˆ. It's fine, I suppose, if not all that exciting.

At the very least, this appears to be an indication that Pandora might be trying to beef up its features into a more substantive offering—hopefully it'll soon be incorporating the assets it acquired from Rdio earlier this fall. Because over the last few years Pandora, for all of its tens of millions of users, has started to feel a little bare-boned. That worked for a long time because Pandora was first to market, but now Spotify and Apple Music are too legit for Pandora to sit on its hands any longer.
G/O Media may get a commission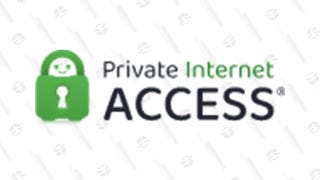 $3 per month
Private Internet Access | 2 Years + 2 Months Subscription
Contact the author at maguilar@gizmodo.com.