The Telegraph is reporting that poachers in Zimbabwe have killed more than 300 elephants and countless other safari animals by cyanide poisoning, a number that vastly exceeds initial estimates. And disturbingly, new deaths are still be recorded.
For the past three months, poachers in southern Africa's Hwange, Zimbabwe's largest national park, have resorted to a new and frightening killing technique: Lacing waterholes and salt licks with cyanide. With some 300 elephants dead, it's the worst single killing in the region in the past 25 years.
Initial estimates placed the death toll at 90, but recent aerial surveys showed the region littered with a significant number of rotting, deflated corpses, often with their young calves beside them, along with those of other animals.
G/O Media may get a commission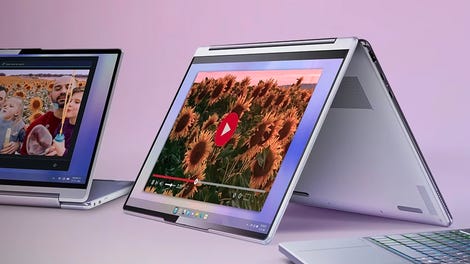 up to 70% off
Lenovo Spring Clearance
Indeed, the cyanide poisoning isn't limited to the elephants; other animals, like lions, hyenas, and vultures, which fed on the elephant carcasses, were also killed. Other animals that shared the waterholes were also struck down, including buffalo and kudu.
The Telegraph reports:
Zimbabwe's authorities say the cyanide has been planted by villagers who sell the elephants' tusks for around £300 (USD$484) each to cross-border traders. They can be resold in South Africa for up to £10,000 (USD$16,140) a pair, according to court papers relating one recent incident, sometimes re-emerging as carved artefacts such as bangles in Cape Town's craft markets.

Zimbabwe has one of Africa's biggest surviving elephant populations, since herds in neighbouring regions of Eastern and Central Africa have been severely damaged by poaching, and half of the country's estimated 80,000 elephants are thought to live in Hwange.

Conservationists say the African elephant is so much under threat from habitat loss, conflict with humans and illegal poaching and hunting that on present trends it could die out within 50 years.
According to witnesses, a man was spotted in the park carrying a four-gallon bucket and a packet. He dug a hole for the bucket in the sand, lowered it in and then mixed powder from the packet into the water. Zimbabwe's National Parks and Wildlife Authority sent investigators and police to the area, where they discovered the cyanide-laced water.
After further investigation, police arrested eight men from a nearby village, along with a number of fellow officers who were allegedly bribed to ignore the poachers, and a Harare-based cyanide distributor who has been traced back to the sale of over 100 lbs of the poison. In all, some 14 people have been arrested — some of whom have already received 16 year sentences for their crimes.
Unfortunately, however, 10 more dead elephants were discovered last week, suggesting that the poisoning has not stopped.
Much more at the Telegraph. All photos AP.