Indya Moore may be best known for striking epic postures on FX's Pose, but she's also a huge sci-fi nerd. That's partially what made her decide to join Magic Hour, a new sci-fi anthology project helmed by Brooklyn-based writer Che Grayson. Another reason is the content: It's science fiction through an LGBTQ lens.

In a recent interview, Moore shared details with io9 about her new project, where she's serving as an executive producer and star of the first episode. According to Moore, Magic Hour is a sci-fi anthology series designed to tell stories centered around the experiences of people in the LGBTQ community, especially people of color. Queer stories have a foothold in sci-fi literature, with authors like Billy Martin and Jacqueline Koyanagi telling stories focusing on LGBTQ protagonists. However, it's hard to find sci-fi shows or films that do the same. They may have characters or plot lines that reflect this, like The Orville, but they're rarely (if ever) the focus of the overall narrative.
"LGBTQ people of color are the most marginalized demographic in the world right now, and the most underrepresented," Moore said. "We're very underrepresented also in sci-fi, and it's telling to how little we exist in the imagination of creators."
The first episode of Magic Hour is a retelling of Mary Shelley's Frankenstein, starring Moore as a woman who wakes up in Tokyo after being cut up and stitched back together, with no memory of anything—from her identity to basic language skills. Moore said her character, taking inspiration from Laura in Under the Skin and Leeloo from The Fifth Element, has essentially been born anew. Stories like this risk falling into the "Born Sexy Yesterday" trope, where women wake up as naive adults who lean on a man's guidance, but this story is quite different. It's about exploring the gender spectrum.
"It's a really interesting, I think, map-out in how, 'What is gender identity? What is gender performance? Is gender a performance?'" Moore said. "Here we're seeing an adult human being who was just born, basically. We're analyzing it from the perspective of, 'What would a human be as an adult if they were just born as an adult, regardless of how they were assigned at birth?'"
G/O Media may get a commission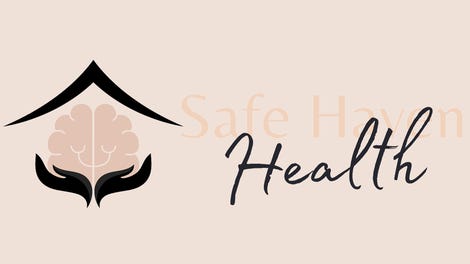 Addiction counseling
Safe Haven Health
In an earlier interview with Film School Rejects, Grayson shared how Magic Hour stemmed from her NYU thesis. All of the stories in the anthology center around the Golden Hour, a moment in time where "strange and magical things" happen. Moore elaborated by sharing how future planned episodes in the anthology would be a mix of original stories and adaptations, leaving the door open for collaborations with new and burgeoning creators. One of the stories Moore suggested was one where the pharmaceutical industry didn't exist, reflecting on the pharmaceutical needs of some LGBTQ people—especially trans people who take hormone therapy.
"There's so many different things that are worth exploring when it comes to the way LGBTQ people are relying on the pharmaceutical industry, and how the pharmaceutical industry is so dependent on the way the structure of the world is right now. So if the structure of the world were interrupted to the least bit, how would these lives be impacted?" Moore said.
Moore said the team recently finished filming the Magic Hour spec pilot, and plan to showcase it at film festivals and shop it to several networks (there's also a Kickstarter campaign in the works). Moore said she ideally hopes the series lands at FX—not only because she has an existing relationship with the network through Pose, but also because its string of anthology series hasn't included science fiction so far. But mostly, she wants to see more LGBTQ visibility in fiction—especially science fiction, where exploring nuanced issues of representation and identity are right at home.
"It's really important that this show exists, because it's going to cover themes that are really real fears that we have. But it's also going to cover feelings that we have, that people may not understand outside of their own gaze, from their own cis-hetero experience," Moore said.
And for the record, she'd also love to join the Black Panther series as its first trans character, which sounds fantastic. Marvel, get on that.