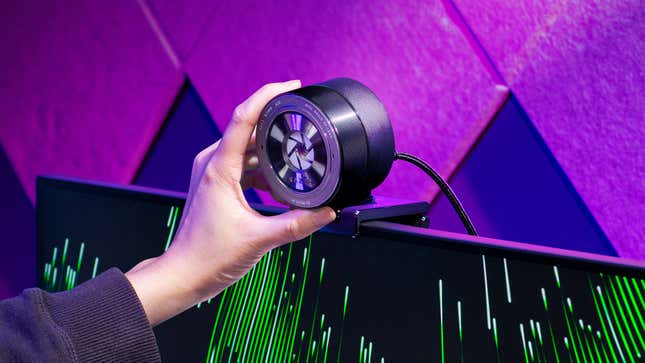 Razer is promising "DSLR-level detail and clarity" from its new Razer Kiyo Pro Ultra by equipping it with the largest sensor ever used in a webcam. But the company might be taking too much inspiration from DSLRs, because this is also one of the largest and beefiest webcams we've ever seen perched atop a monitor.
Chat GPT-4 Worth the Upgrade? | Future Tech
Despite its size, the Razer Kiyo Pro Ultra is still a dedicated webcam, and not a replacement for a DSLR by any stretch of the imagination. Crack it open and you won't find a full-frame 35-millimeter sensor inside, but a Sony 1/1.2-inch Starvis 2 sensor, allowing the webcam to capture and stream 4K footage at 24 FPS, 1440P at 30 FPS (in HDR as well), or 1080P at 60 FPS.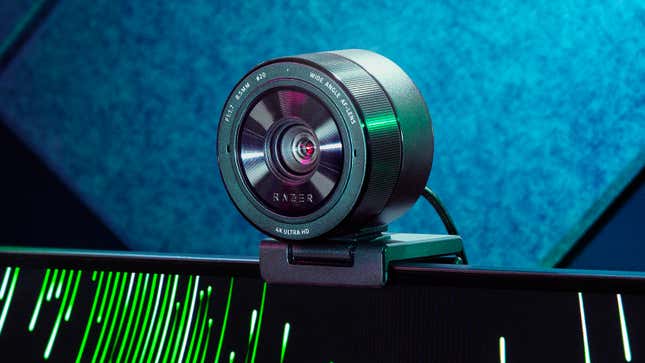 The sensor is also paired with an F/1.7 aperture lens that should fair well in dark conditions given how much light it's letting in, while creating a true bokeh effect with a blurred background behind the subject. On the software side of things, the Kiyo Pro Ultra uses "AI-powered Face Tracking Auto-focus" to keep the subject in focus as they move around in frame, as well as allowing for manual adjustments to ISO and shutter speed.
For privacy, the Razer Kiyo Pro Ultra also has a six-bladed aperture that can be manually closed with a twist to ensure the webcam can't see anything, even if the computer it's connected to over USB has been compromised.
As for pricing? The Razer Kiyo Pro Ultra is available for pre-order starting today for $300. That pushes the price closer to a mirrorless digital camera, which would potentially include an even larger sensor plus more lens options enabling more creative freedom, but the appeal of the Kiyo Pro Ultra is that it offers a step up in terms of image quality but with the same ease of use of a dedicated webcam.