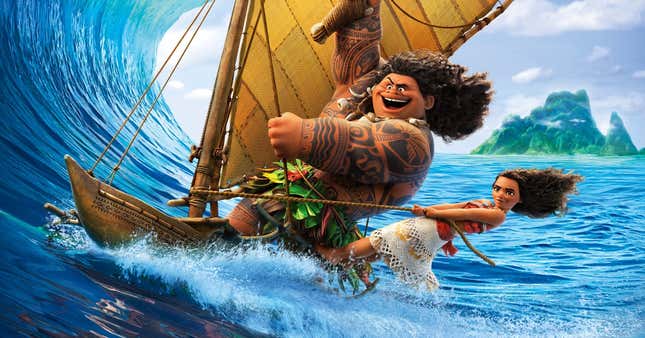 Nostalgia has long been an important part of the creative industry, particularly as it relates to film and TV. There's so many reboots and revivals these days you could fill a modest paperback, but not all of them are created equal. And by that same token, they're not announced and received equally, either.

Earlier in the week, Disney announced that a live-action remake of its 2015 animated film Moana is in the works, with star Dwayne Johnson set to return. Disney also recently announced a live-action Aristocats—and those are just two of the many remakes the studio has planned. After the success of Puss in Boots: The Last Wish, Illumination finally confirmed it's working on a Shrek 5 with plans to bring the original cast back (as well as give Eddie Murphy's Donkey a spinoff of his own). Warner Bros. is also getting in on this; yet another Game of Thrones prequel is being discussed, as is an HBO Max series for Harry Potter after video game Hogwarts Legacy sold like gangbusters.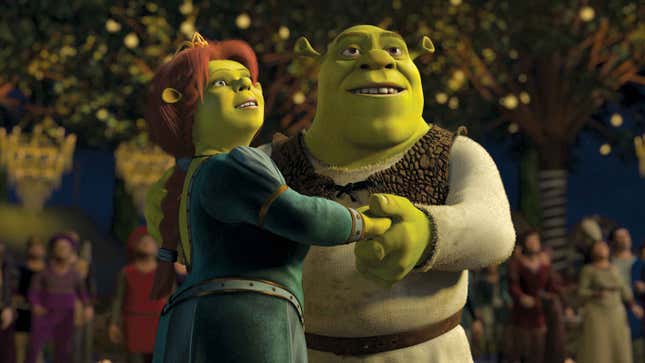 This has always been a part of the game—a reboot here, a revival there. Asking the entertainment industry to not tap into the nostalgia well is basically an impossible ask, and I know I'm part of the problem. I'm not going to act like I haven't completely marked out time for recent stuff in this vein like Creed 3 or Scream 6. But what helps those two particular examples stand out, in my mind, are how they feel unique and like actual films first. Even though both of their respective franchises are going to continue on and have anchors to their pasts, they're able to stand on their own and bring their own specific energy to the table.

Not every reboot or revival needs to be high art or have ambition beyond having a good time, but does that mean we can't have some sort of approval process for what gets out the door? Not everything from our childhoods was great, and not all of it is worth bringing back, and Harry Potter in particular is proof of this. WB can do anything it wants short of actively rewriting reality, but the thing that made that franchise so effective and worthwhile basically fizzled out after the original movies ended. The Fantastic Beasts movies made that pretty clear, and it was a recurring criticism for Legacy. And despite the studio's best efforts, this series' success just cannot be fully replicated in a way similar to how it took off in 1999 (if at all), especially if its toxic creator is said to be at the helm.
Recapturing that original magic is proving to be the ultimate bugbear for the entertainment industry at the moment. That's not an easy thing to pull off, and there's ultimately no hard science as to what works and what doesn't. It may just be as simple as the fact that some things had their time, and people feel they don't want a new version of something they liked coming in and rearranging the furniture, as we sort of saw with Velma. Either way, it's becoming clear that audiences are at the end of their rope. Less than 50% of people completed Amazon's Lord of the Rings show, and there was dread when WB announced its commitment to doing more films in that universe. For every property making a welcome comeback, there are many more that feel like they're being forced onto the stage so corporations can add some more gold to the pile.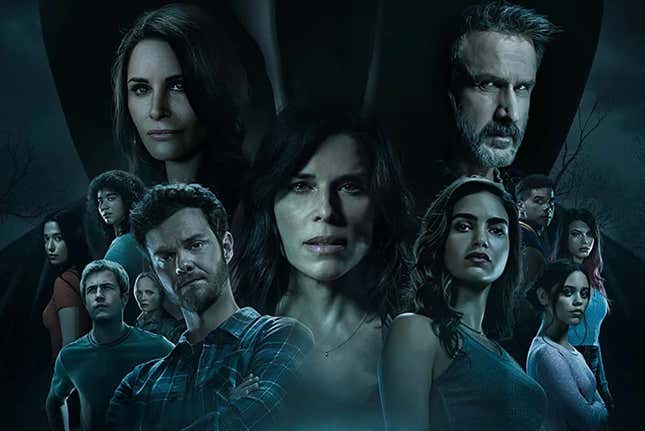 The best way to get out of the reboot/revival dead zone is by making a proper investment in things that are either wholly new or have a similar energy to what came before. That's what made video games so interesting just a few months into the year; things like Hi-Fi Rush and Forspoken make me think back to the respective old school days of the PS2 and PS3 era of games, and the same with August's Sea of Stars and its original PlayStation vibes. It's why shows like Abbott Elementary and Marvel's Moon Girl and Devil Dinosaur are both very enjoyable. Do they pull on memories of older media that was experienced by either the creator or the audience? Yes. Do they just coast on that recognition and call it a day? No they do not! They go on with the intention of making their own mark on the world, and it's what makes them great: giving something new the opportunity to grow into itself is preferable to bringing back something old and risking the chance of running it into the ground.
Can there be a balance between nostalgia returns and new stuff? Yes, obviously, but we're not really getting that right now. It's primarily the newer or more recent stuff that gets unceremoniously canned, sometimes before it can even get out the door. I want new stuff to thrive and be important for someone else, I don't need the stuff that I grew up with to be forced into someone else's memory. And more importantly, it's fine to just let some franchises go and stay in our memories where they belong; it's better to fade away in dignity than die in disgrace.
---
Want more io9 news? Check out when to expect the latest Marvel, Star Wars, and Star Trek releases, what's next for the DC Universe on film and TV, and everything you need to know about the future of Doctor Who.