According to the Washington Post, NASA will launch an extensive "safety review" of SpaceX and Boeing, assessing the culture of the two private companies tapped to fly the agency's astronauts. Citing three unnamed officials, the newspaper reports that the review was provoked by SpaceX CEO Elon Musk's actions—specifically, yes, the weed stuff.

In what seems like forever ago but was apparently September, Musk smoked what looked like weed during an on-camera interview with podcast host Joe Rogan. Soon afterward, a U.S. Air Force spokesperson told the Verge that it was determining "the facts and the appropriate process to handle the situation," contradicting reports that the military branch had launched an investigation into the incident.
It appears that NASA officials were more perturbed by Musk's token toke. According to the Post, the video "rankled some at NASA's highest levels" and the agency will soon conduct hundreds of interviews over several months to audit the safety of Boeing and SpaceX's workplaces.
In a statement to Gizmodo, NASA confirmed it was launching "a cultural assessment study" of its commercial partners, determining whether they meet the agency's requirements, "including the adherence to a drug-free environment."
"We fully expect our commercial partners to meet all workplace safety requirements in the execution of our missions and the services they provide the American people," said NASA. "As always, NASA will ensure they do so."
G/O Media may get a commission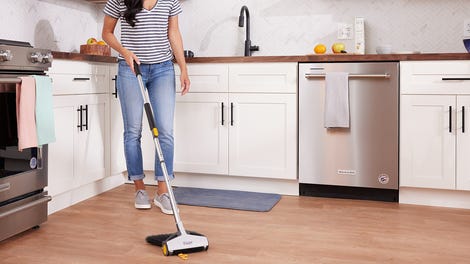 BOGO 50% Off
Flippr - BOGO 50% Off
In separate statements to Gizmodo, SpaceX and Boeing defended the safety of their work environments and noted their proud histories of working with NASA.

"For years, our engineers have worked side-by-side with NASA, creating a strong partnership and guiding the development of Crew Dragon—one of the safest, most-advanced human spaceflight systems ever built," said the SpaceX spokesperson. "In addition, SpaceX actively promotes workplace safety and we are confident that our comprehensive drug-free workforce and workplace programs exceed all applicable contractual requirements.
In 2014, NASA announced that agency astronauts would fly to the International Space Station (ISS) aboard SpaceX and Boeing spacecraft. "Turning over low-Earth orbit transportation to private industry will also allow NASA to focus on an even more ambitious mission—sending humans to Mars," stated NASA Administrator Charlie Bolden at the time. Since 2012, SpaceX has flown more than a dozen unmanned supply missions to the ISS, but neither company has carried NASA astronauts yet. Last month, NASA listed manned flights from SpaceX and Boeing as scheduled for June and August of next year, respectively.
As a use of government resources, it seems incredibly wasteful for NASA to launch such an extensive inquiry over a single puff of smoke. It also, however, feels entirely in line with the agency, which has cultivated a conservative public image as it pursues the strange and perilous business of launching human beings into the void.
Updated: This post has been updated with direct comments from Boeing and SpaceX.