While chatting with Rhett Reese about his latest addition to the terminally-panicked collection of antiheroes in Anxiety, we also touched base about his upcoming Hollywood projects. Find out what's happening with Deadpool, G.I. Joe 2 and Zombieland 2.


In the last year Reese, and his writing partner Paul Werneck, have written three major Hollywood scripts including a few drafts of G.I. Joe 2 for Paramount, Marvel's Deadpool and the sequel to Zombieland, Zombieland 2. On top of all that, Reese just published his black comedy/horror novel Anxiety, which you can read an excerpt from here.
"It was inspired by an article I read in The Los Angeles Times, in the mid 90s," Reese explained to us. "It was an article about these very small motels that exist in tiny towns near the border of California and Arizona. The motels are motels from yesteryear and they cater to a clientele, not who stays overnight, but who stay for weeks, months and even years. The clientele tends to be a kind of person who has dropped out of society for one reason or another. There are drug addicts, men fleeing alimony payments, there are people who have had nervous breakdowns, people who are just trying to escape something. And when I read that article I thought, wouldn't that be a wonderful setting for a thriller."
The second bit of influence behind Anxiety is the author himself. Main character Josh, the over-thinking, paranoid, shut-in, suffers from the same panic attacks Reese experienced in his early 20s. In fact, Josh stumbles across the very same L.A. Times article in the novel, and sees the isolated strip of ancient motels as a "Nirvana of low expectations." Naturally, the escapist fantasy for both author and narrator is destroyed by the presence of a very "Bad Guy." Blood, carnage and general horror ensue inside the little motel, but the lasting impression Anxiety will leave on its readers is the repetitive, self-defeating thoughts that plague the mind of of the panicked.
G/O Media may get a commission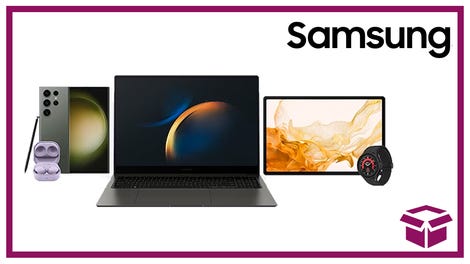 24 hour deals
Discover Samsung - Daily Deal
This isn't the first time Reese has written a neurotic, isolation-happy protagonist. Sure, Zombieland's Columbus (Jessie Eisenberg) was a bit finicky, what with the zip-locked bags of Golden Grahams, but we had no idea how dark the curly headed zombie-killer could have been. Reese elaborated on the depths Columbus' despair in a Zombieland cut scene, which will probably never see the light of day either:
There was an aftermath scene where Jessie was in the bathroom and he was basically trying to get some stuff together to clean up the mess, washing his hands in the sink and staring at himself in the mirror. And he just has a complete break down, just a complete panicky melt down. Unfortunately, Zombieland was having pacing issues and the director wanted to keep it light and quick and so the scene got dropped. But it was really illuminating for me to see it come to life.

In the scene Jessie has attacked the zombie with toilet paper rolls, that was one of the jokes in the scene, that he reaches under the sink in order to try and fight the zombie. He's trying to find things to hit it on the head with, and he only finds really soft and fluffy things like cotton balls and toilet paper, stuff like that. One of the toilet paper rolls had rolled across the floor and unspooled. In the scene, he was cleaning up the bathroom and he picked up the toilet paper and was slowly respooling the toilet paper back onto the roll. And his hands were trembling as he was doing it, it was totally haunting, a wonderful, wonderful moment. I think it's lost in film history, I don't it's anywhere for anyone to see.
What's next for Columbus and Tallahassee? Reese and Wernick are still working on the script, but Reese did reveal that Zombieland's original gang of four will be joined a new collection of survivors. But that doesn't mean they'll be hunkering down, awaiting the second coming in one place — Reese assured us that the gang will continue on their journey across America, he just wouldn't say where they'd end up. As for topping the infamous Bill Murray cameo, don't hold your breath. Reese was pretty clear that trumping that "don't cross the streams" cameo is pretty impossible.
Instead he promises the sequel will have more nontraditional story telling and plenty of creative uses of 3D. "In some cases, 3D is just a gimmick, but in a movie like Zombieland, there are plenty of opportunities to use it in fun and creative ways... we're making Z2 a bigger movie. Everything will happen on a grander scale!" Let's just hope the original cast enjoys the script, because while they all expressed interest in returning for a sequel, no one has read the Z2 screenplay yet. "They all want to do it. That said, none of them have seen the script yet," Reese admitted. "And if they love it or don't love it, that might impact their decision."
While the anticipation for another Zombieland movie is high, nothing can top the buzz generated by Reese and Wernick's superhero movie, Deadpool, starring Ryan Reynolds as Wade Wilson. The two scribes have already finished two drafts for the feature and are eagerly awaiting a director to be attached to the project (a process that is no doubt going on as you read this). While Reese wouldn't speak to the rumored director would-be's he would, however, talk about the difficulty of making a Deadpool movie in general. What do you do with a character who's beloved for being "in the now" — in that you don't care how he came to be, or where he goes after this, you just love following him around. How do you create an arc for that character, given that his chief lure is his total shallowness?
"Ultimately, I think despite how fun he is in the now, we really did want to explore how he became that way and why he became that way, we definitely delve into that," Reese answered. "He's a warped character, and that's why he's so fun to write. Various writers have tackled him and I think that particular club of people have always enjoyed being able to just go places with a character that you wouldn't be able to go with any other character. Because he's completely crazy. That's the joy of writing him. You don't have to place any limits on decorum, or what might pop into his head, what reference he might make to pop culture. He'll go anywhere and say anything and that's the joy of writing him. So we really enjoy that but we also did enjoy exploring a little bit of his origin."
As for other challenges with Deadpool, specifically casting one of Hollywood's prettiest Canadians for a role where the character spends the majority of his comic book panel time in a mask, Reese noted that the movie will show all three shades of Wade. "I think there's a good balance in the movie of seeing Wade Wilson pre-Deadpool and seeing his scarred face post-becoming Deadpool and having the mask on — which is how most comic fans envision Deadpool, is with the mask on." Though he neglected to mention how much of the screen time we spend with each.
Although the Deadpool script seemed like it was all but finished for the two Hollywood screenwriters, rewrites will most certainly happen once a new director comes on board. "We're very, very proud of the script, so I wouldn't say we hope it doesn't get rewritten too much, because there are probably ways it could be improved... but that said, we hope it doesn't get rewritten too much," Reese joked.