You may be looking at cute animal pictures on Flickr and YouTube for fun, but biologists are increasingly using those images for research into animal behavior. Case in point: Biologists used tourist pictures to track one humpback whale's epic migration.
Deadly Mississippi Tornado Kills More Than 2 Dozen | Extreme Earth
One way that biologists identify individual humpbacks is via the unique markings on their tails - these are effectively the thumbprints of the humpback world. Whale watchers and citizen biologists can easily help with this identification process too. As MAKE magazine reports today, Maine citizen scientist Gale McCullough makes a habit of checking over tourist photos of whales on Flickr to see if she can identify them by their tails. Recently, she made an amazing discovery:
The tail of "Whale 1363" was first cataloged by scientists off the coast of Brazil in 1999. Then, two years later, Norwegian Freddy Johansen snapped a film picture of her off the coast of Madagascar. In 2009, Freddy scanned in a bunch of old negatives from this trip and uploaded them to his Flickr account, and this shot [above] was found by Gale McCullough.
McCullough's intrepid research helped scientists discover the longest known migration path on record. Whale 1363 traveled over 6,000 miles between mating grounds. And now a group of biologists have reported her findings in a scientific journal.
Now we just need some scientists to explain this.
Read the scientific paper about Whale 1363 in Royal Society Biology Letters (Thanks, Adam!)
G/O Media may get a commission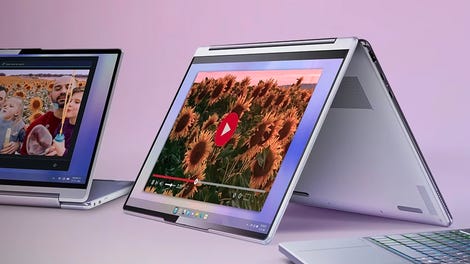 up to 70% off
Lenovo Spring Clearance