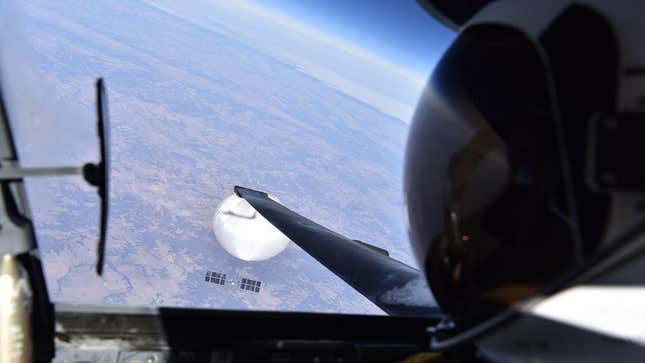 In the age we live in, what's one to do if they suddenly end up next to a giant Chinese spy balloon? Why, take a selfie, of course!
Despite initial doubts, the Pentagon confirmed on Wednesday that a selfie of an Air Force pilot with the first Chinese spy balloon spotted in the U.S. was indeed real. The photo began making the rounds on social media on Tuesday, although rumors of its existence have been around for almost two weeks. According to CNN, the photo has achieved a "legendary" status in both NORAD and the Pentagon.
The selfie was taken from a U-2 spy plane on Feb. 3, the outlet reported, one day before the U.S. shot it down. In the photo, the balloon is seen floating above land carrying what appear to be solar panels, which the State Department has stated were used to power its sensors. The agency said the balloon also had antennas to collect communications.
The selfie will likely bolster the assertion from American officials that the giant balloon was a spy, even though China swears it was a civilian weather balloon. Earlier this month, the State Department stated that high-resolution images from U-2 flybys revealed that the balloon was "capable of conducting signals intelligence collection operations."
The State Department pointed out that the equipment aboard the balloon was "inconsistent" with what would be on a weather balloon. Measuring about 200 feet (61 meters) tall, the balloon had a payload that weighed a couple of thousand pounds, according to military officials.
G/O Media may get a commission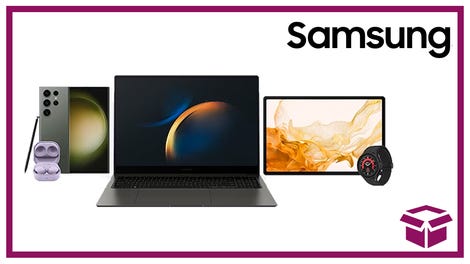 24 hour deals
Discover Samsung - Daily Deal
On Wednesday, Pentagon spokesperson Sabrina Singh said that "the majority of the balloon, including the payload, was recovered," Politico reported.
To this day, China maintains that the balloon shot down by the U.S. was not a spy balloon. It has accused the U.S. "overreacting" and violating the spirit of international law.