The price of big screens is falling precipitously, and not just for the off-brands you pack into your cart next to gallon jugs of mayo. Sharp's 6-series LED TVs, for example, offer gorgeous displays for less than the cost of a Pixel.
What Is It?
Sharp's 60-inch LED flatscreen television, part of the company's flagship 6-series.
Who's it For?
Videophiles that don't want to spend hours slogging through menus to tweak display calibrations as well as casual viewers that don't want to spend big bucks on a big picture.
G/O Media may get a commission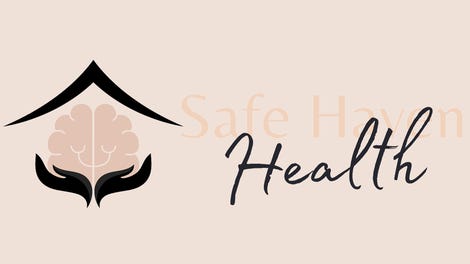 Addiction counseling
Safe Haven Health
Design
The set's matte screen is surrounded by an inch-wide bezel and stands on a low-profile square plastic base. The rear panel houses four HDMI ports, two USBs, one component, and one PC connection, all of which are side-oriented allowing for flush wall mounting. In addition, the 60LE650U features Bluetooth and Wi-Fi connectivity as well as DLNA and MHL.
Using It
The initial setup was a simple undertaking and required a total of 12 screws to mount the screen to its base. Connecting the television to my Wi-Fi network was all but automatic. Though it needed only minor adjustments out of the box, the 60LE650U offers a plethora of calibration options, most of which are no more than two menu screens deep.
In addition to normal streaming offerings, Sharp has also revamped its integrated web browser with both flash and HTML 5 compatibility. The ability to run a side-by-side split screen TV/web browser is a nice touch. The 60LE650U does not include an integrated camera for Skyping, though it can be purchased separately; as can the Bluetooth keyboard and mouse.
The Best Part
The picture is solid, crisp and clean; devoid of halo effects and fast-tracking jitters. The color doesn't pop quite as much as the Aquos Quattron from last February but the color reproduction is spot-on with great black levels and shadow detail. The biggest standout feature, however, has to be the set's sound output—it's 20-watt speakers are able to create a surprisingly robust and full sound. It can't hold a candle to a proper surround system (obviously) but blows away the rinky-dink output you normally get from stock flatscreen speakers.
Tragic Flaw
The 60LE650U's relatively narrow viewing angle is disappointing. The image clarity and brightness drop the farther you move towards the edge of the screen and gets precipitously worse more than 50 degrees off center.
This Is Weird...
The 6-series includes a Wallpaper mode that displays a static image when the TV is turned off. So rather than hanging on your living room wall like a 60-inch black bar when not in use, the 60LE650U can double as a digital picture frame. It comes pre-loaded with a trio of images and you can add your own via a USB thumbdrive.
Test Notes
The 60LE650U doesn't do 3D. Huzzah!
Switching on the Game mode removes all television-side image processing and transforms the 60LE650U into a giant monitor.
The 6-series includes access to free, live tech support for troubleshooting and calibration questions. Sharp service reps can even adjust the television's settings remotely on your behalf.
Should You Buy It?
$1500 (or cheaper) may seem extravagant for single-use laptops with fancy screens but for affordable 60-inch televisions, that's a good deal, and for one with picture and sound as strong as Sharp's new 6-series, it's a downright steal.
Sharp LC-60LE650U Specs
• Screen Size: 60 inches
• Display Type: Edge-lit LED
• Refresh Rate: 120 Hz
• Connectivity: 4 HDMI, 2 USB, 1 PC, 1 Component, Wi-Fi, DLNA
• Price: $1,500