We always get a kick out of data-driven predictions of which songs will be hits in the following year. Anyone can have an opinion, whereas millions of opinions might be slightly more right - at least when it comes to predicting something with mass appeal, and that defines a hit song.
When it comes to summer jams - those anthems that for better or worse come to define the year's warmest parties, road trips, and barbecues (we're looking at you, "Who Let The Dogs Out") - Shazam, which makes apps that can figure out what song is playing - has the numbers, and they're coming up Gotye, Usher, and Maroon 5 (more predictions below, including the requisite Alabama Shakes inclusion).
Shazam regularly tries to identify which songs will be hits in the following year, but this is its first foray into full-on summer jam prediction. To do this all-important work, Shazam looked at songs that constituted the highest percentage of overall tagging on the service, whose apps let smartphone users hold up a phone to find out what song is playing. A few tracks have been tagged over a million times per week - that's a lot, considering that Shazam receives over 40 million tags per week (over six million per day and two billion per year, according to Mills).
That means over 3 out of every 10 Shazam tags (1.5 million per day) were recently of that Gotye song, which is why it still has legs as a summer jam.
"The primary bit is quantitative analysis on tag numbers," Shazam director of music and content Will Mills told Evolver.fm. "We just looked at certain tracks - some of these were hit records already, like Gotye, which was a monster– and some of the other ones are more tracks that are coming through… This has a U.S./European skew - we didn't look into Latin America or Asia Pacific for this."
G/O Media may get a commission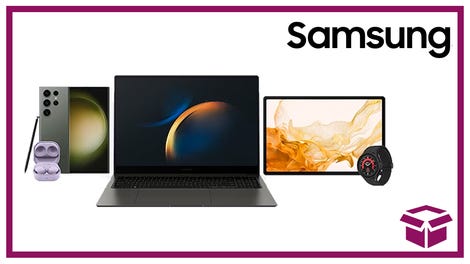 24 hour deals
Discover Samsung - Daily Deal
Fine, we're willing to accept that the summer jam might be regional in nature, although a glance at the Brazil Hot 100 shows Justin Bieber's "Boyfriend," a big U.S. hit in the number 2 slot behind Gusttavo Lima's "60 Segundos," which incidentally clocks in at an interminable 3:19, and whose creator can be found at number 6 on Shazam's U.S.- and Europe-focused chart (expanded below).
Anyway, what about weather? Do hot summers translate into caliente "jams del verano?"
"I think different geographies produce different music - famously in Manchester in the UK where it rains all the time you have bands like The Smiths, and west coast rock - I think the environment impacts on our music creators and how they make that, and we do to a degree see that in tagging behavior as well, which is lead by the tastemakers," said Mills. "The TV and radio shows and so on are playing more summery music, but I know a lot of record labels in Europe where we've had a terrible summer until this week have been crossing their fingers and hoping for the sun to come out because they had all these 'hit records' that had a very summery feel. If the weather doesn't turn nice, the DJs don't put those kind of feel-good songs on."
What makes Shazam different from the Hot 100 or mainstream radio is that it measures how many times people actually cared about what they were hearing enough to find out what it was, although Shazam maintains that some users use it to tag that they're enjoying a song, rather than trying to find out what it was.
So, which artists did people tag (for songs, see the image below) the most, trending at the right time of year for Shazam to try to make this prediction? Who will wreak the jams upon us this summer, says Shazam, based on its billions of song tags per year?
Gotye
Usher
Maroon 5 featuring Wiz Khalifa
Calvin Harris featuring Ne-Yo
Rick Ross featuring Usher
Gusttavo Lima
Rudamental featuring John Newman
J Fresh featuring Dizzee Rascal
Nicki Minaj
Alabama Shakes
"Everyone feels differently in the summer - you're outside, you're wearing less clothes, all the stuff that goes with that," observed Mills. "You're east coast, right, New York? Similar climate to this Northern Europe here, where you're freezing through the winter and everyone's really grateful when the summer jams come out. I know dance record labels sign tracks specifically to release in the summer period, and you also have a lot of novelty hits."
"A lot of people go on vacation at that time, so you tend to get that 'spring break' sort of big dance tracks, which can be novelty things like the macarena, through to banging, club, David Guetta-style tracks," he added. "I know radio programmers from hanging out with them a lot, and they really closely move their playlists around based on the weather."
Evolver.fm observes, tracks and analyzes the music apps scene, with the belief that it's crucial to how humans experience music, and how that experience is evolving.