Taken late in a beautiful Boston day. Cristin drowsed while I played with my toys.. Canon 5D Mark III, 70-200mm f/4 @ f/5.6, 1/640th, ISO 160
- Chris Anderson
Camera: Sony NEX-7 using a Voigtlander Nokton Classic 40mm f/1.4 M-Mount lens with a Fotodiox Lecia M-NEX adapter. Shot was handheld at 1/2000 and f/1.4, ISO 100, at 8:16 AM EDT Monday, May 28, at Arlington National Cemetery in Arlington, VA. Photo was minimally processed with global adjustments for brightness, contrast, and color in Adobe Lightroom v4.0, but was not cropped or locally adjusted.
I took this shot just after Arlington National Cemetery opened Memorial Day morning. Under slightly hazy skies, the morning sunlight filtering through the trees of a largely-abandoned section, illuminated the receding rows of identical markers. The morning was perfectly still - even the weather was paying a moment of silence to the loyalty and dedication displayed in this frame. I intentionally chose to focus on a decorated marker with a name partially obscured - this lone individual, and the bouquet given to him, represent the countless numbers who have served and sacrificed for our country, each of whom deserve to be singled out and honored.
G/O Media may get a commission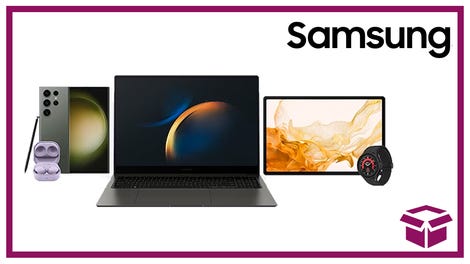 24 hour deals
Discover Samsung - Daily Deal
- Matt Sontag
Canon 7D : ISO 100 : 1/125 : 4.5
This is the first Memorial Day we didn't leave the city. We decided to head out to Coney Island - neither of us had been there since we were children. We walked the boardwalk, ate at Nathan's & took in the rides. I shot a lot of photos that day, but this one just sums it up. It's sure not the Hamptons, but you gotta love Coney Island.
- Dee Guerreros
This photo was
Shot using a Canon 60D with Canon 50mm f/1.4 lens at 1/60sec. @ f/1.4 ISO 100.
Photo is shot as is, no changes during post editing.
After finishing breakfast with some friends on Memorial Day, I noticed the placement of these objects and found them somewhat intriguing. While I was taking some photos from different angles I started to ponder the symbolism pictured in this photograph and their juxtaposition in relation to each other. I considered both their literal and figurative symbolisms and how those can be compared and juxtaposed with each other. Consider firstly, how the ketchup, pepper, and salt work together. Then, as we all know, cream and sugar/splenda goes with coffee, so how does that add to or detract from your current thoughts of the representation. I have my own thoughts, but I would also like to invite the viewer to enter into the discussion and ponder for them self what these objects represent.
- Jonny Tai
To celebrate Memorial Day weekend a friend and I decided to visit the Lorraine American Cemetery and Memorial in St. Avold France. It was a very sobering moment looking at the 10,489 graves and to know that there were many more that sacrifice their lives for our country during WWII. Thank you, to all those that are serving our country or have in the past. Taken with Canon XTi f5.6 1/750 iso100
- Anthony Rutt
Shooting Summary:
Canon T2i, Kit lens 18-55mm, f 4.0, 1/640, ISO 100, No flash.
Story:
On my way to see the Lincoln Memorial, with a few German friends who were visiting, we stumbled upon the Memorial Day Parade in Washington, DC. I wasn't planning on staying too long to watch the parade, since they are so many in DC but there was something very special about this one. The way the crowd reacted to the battalions, ROTCs students, characters, and specially active personnel, was very touching which made me get my camera out and start shooting. The crowd seemed to have quite a favorable reaction to these characters; Maybe it was the fact that we were in Constitution Ave, as people dressed in George Washington's costumes marched as the Washington Monument on the background stood strong.
- Armando Gallardo
Was driving through a cemetery when the sun beaming off these two flags on the horizon caught my eye. I busted out my selective coloring effect on my Nikon and carefully selected red, then white, then blue. This was a lot easier said than done since it was windy and pretty far away. Finally I got all three colors properly keyed, framed it then snapped a few shots to try and get both flags in semi-unison. No photoshop job.
Nikon D5100
F5.6
1/500
200mm
220 ISO
- Dan Durakovich
I had seen this on one of the local news facebook page but their picture showed
them setting up the flags. They placed 6,500 flags to represent fallen military
at this Memorial Day rememberance.
My son and I went here to see this and we missed the ceremony by 30min. but the
flags were still there. I thought this was perfect for the shooting challenge.
Camera....Sony a300
F-stop.....f/5.6
Exposure....1/500sec
ISO.....100
Focal Length......90mm
- Tiffany Felan
This picture was taken during the Warriors Over The Wasatch airshow at Hill Air Force Base, Utah. The jumper seen here is from the USAF Academy Wings of Blue Parachute Team. Although the weather was overcast, I loved the contrast given. The detail of the jumper and flag really make the photo stand out. The entire weekend was very patriotic.
Gear:
Camera: Canon EOS REBEL T2i
F-stop: f/6.3
Focal Length: 270mm
Lens: Tamron 18-270mm
Exposure: Aperture Priority
- Rob Hall
After dark on Memorial Day, I drove to the Marine Corps War Memorial next to Arlington National Cemetery to take this photograph. It depicts the six men that raised the flag on Iwo Jima on February 23, 1945. Three of the six who raised the flag died in battle on Iwo Jima. This memorial commemorates their sacrifice and the sacrifice of all United States Marines who gave their lives in the service of their country. On Iwo Jima and everywhere else they fought, uncommon valor was a common virtue.
In the background is the nation's capital - with Lincoln Memorial, Washington Monument and the Capitol in the frame.
I took this photograph with a Nikon D90 on a tripod and a Nikon 18-200mm lens. I used a 10 second exposure at f/8.0 with ISO 200 at 48mm with no flash.
- Mashuqur Rahman
Every year we go out to Eastern Washington to celebrate Memorial Day. While we play golf, grill out, sit by the fire and stare at the stars, the highlight is always the trip out into the desert to shoot clays. Nearly all of us are urbanites, living in Seattle, oozing gadgets like the rest of the city, but for this one day a year, we get to release our inner redneck and shoot shit. Having just recently upgraded my camera body to an A65, I wanted to put the 10fps frame rate to the test. A little Photoshop magic helped me get the results I was looking for from these 13 frames.
Sony A65
SAL16105 lens
ISO 100
16mm
f/16
1/100sec
- Kris Whitehead
For this photo I decided to pay a little tribute to my father. I used my father's old army uniform. Before we get into all this, my father was in the army, but he was not in any type of war or conflict.
So my idea was to simply take a cool macro style photo of the army uniform. It has very large threading and I thought it would look cool to capture that close up. To achieve this I put the uniform on a hanger attached to a curtain rod. I used window light to light most of it. Then I shined a flashlight through the back of the uniform to get some more light coming through it. Then I simply got really close and took some macro shots. The bokeh coming through the uniform ended up looking pretty cool.
I used a D7000, with a 28-105mm, f/3.5-5.6 lens.
Shot at:
50mm (with the macro switch enabled on the lens)
f/4
1/125s
iso800
- Michael De Lorenzo
Canon T2i, ISO 100, 24mm, f/11
This garden of 33,000 flags was planted in memory of every fallen Massachusetts service member from the Civil War to the present. Every flag represents a fallen service member.
To support families of fallen service members, visit massmilitaryheroes.org.
- Diego Jimenez
I took this photo on the evening of May 24 in Port Austin, Michigan
with my Apple Iphone 4S. I was walking the beach with my best friend
who is a Marine and a veteran of both Iraq and Afghanistan wars. He
was walking with his English bulldog in Lake Huron and I was a little
ways behind and saw the perfect photo op. I then brought it into Adobe
Lightroom for a little bit of post and sent it to my friend who is in
the picture. I hope you guys at Gizmodo like it.
- Nick Leone
We are on Tybee Island, Georgia for Memorial weekend. Beryl is causing some crappy weather. Two red flags signify dangerous water. We spent a large part of the day on the beach, but lifeguards and police prevented anyone from going in the water. I heard lifeguards had to rescue more than 35 people from rip currents on Tybee in the last few days.
Canon Rebel T1i
Kit lens at 18mm
ISO 100
f/3.5
1/2000 sec
- Evan Gruenes
This was my first visit Arlington National Cemetery. It was a reminder of those that have served our country for the to protect our freedom. It was almost numbers are almost overwhelming. Unfortunately there is no lens large enough to fully capture the endless number of headstones. Thank you to those who have and are serving our country.
Canon 5d Mark III w/ Canon 16-35 L
ISO 100 @ 16mm F6.3 1/200sec
- Mike Rothgeb
This is the flight deck and cockpit area of the last flying B-24. It is part of the "Wings of Freedom" tour (along with a B-17 and a P-51) that is currently traveling around the country and was at the Livermore, CA airport on Memorial Day. Before entering the plane, I got to meet one of the few remaining B-24 pilots, who had flown 35 missions over Germany. He graciously answered questions from a long line of people, all of whom thanked him for his service. I was struck by how small and cramped the plane was inside, since it was built to carry fuel and bombs, not people. Shot at 14mm, this picture makes the flight deck area look bigger than it really is. Nikon D800, 14-24mm, f8.0, 1/60, ISO 200, SB900 bounced for fill.
- Ken Moore
Nikon D90 / 50mm / ISO 100 / f 4.0 / 1/1000s
I was preparing to shoot some portraits for a High School Senior and took my son with me to scout out at the Veterans Memorial Park here in town. Sitting on one of the paving bricks with a soldiers name was this bunch of flowers with the note "Miss you, Dad". It just seemed to wrap up perfectly what Memorial Day is all about.
- Todd Pauley
The tombstones of those who have fallen at the Beaufort National Cemetery. Taken just after the Memorial Day Ceremony ended. There is this large oak tree in the center of the cemetery.
- Francis Armetta
On this year's Memorial Day, my friends and I took a trip Hammonasset Beach State Park, a public beach located in central Connecticut. In lieu of the "first" day of summer we soaked up the sun, passed a frisbee on the sand and chowed down on some good ole' American food. While the water was too cold to swim in, the sun was definitely warm enough, my sunburn can attest to that. With the use of my Nikon D3000, a focal length of 55mm, an f-stop of 9 and an exposure of 1/320 sec, I was able to capture this candid photo.
- Brad Koval
My friends and I packed up a few cars full of people and headed to the beach this Memorial Day. Among the first to get in the water were these three brave souls- quickly realizing it was (quite literally) freezing! Other noteworthy, but not photographically exciting, sites of the day: a beach umbrella being blown into the water, sinking, and a scuba team going out to search for it (flippers included).
Taken with a Nikon D3000 at 22mm, fstop 9 and 1/200 exposure time.
- Hannah Nofsinger
Taken with my iPhone 4S
A relaxing memorial day included a walk along the river to this old Truss bridge. (see more about it here: http://www.preservationhowardcounty.org/ELGuilfordPratt.htm)
Though hot and humid, the holiday brought out a lot of walkers, joggers, and bikers... The Pepsi t-shirt on this jogger, her dog, and the bridge just seemed to create a nice snapshot of American life. I didn't want to bring my big DSLR along for the walk, but I did bring my iPhone for photos. This was taken with Camera+ and processed with the Color Dodge filter.
- Cheryl MacLean
I wanted to capture the spirit of those being honored on Memorial Day as well as the greater purpose that they served. I started my day with a visit to the Memorial Day Remembrance garden in Boston Common where 33,000 Americans are each represented by a single flag. Like many others, I spent the day soaking in the sun, eating great food, and enjoying the sites and sounds of the holiday. I ended my day in Boston harbor where I couldn't help but notice the large flag flying over the waterfront. Shot with a Canon 7D; base image with EF 100mm at f22 for 1/50 sec and ISO 100, center image with EF 24-105 at f7.1 for 1/1000 and ISO 100, images blended using Photoshop.
- Brian Jones
Chicago's Memorial Day Parade
At noon in Chicago, I was standing-by the parade route thinking about how could I possibly shoot a decent snap without access to any of the elevated places around the downtown when I noticed a natural diversion in the route. I quickly got into the position and sure enough it provided me a central location to click a symmetric photo without disturbing the parade. I used an HDR app on my phone to give it some flavor.
Camera - iPhone 4
No tripod.
Date - Saturday, May 26th 2012
Location - Downtown Chicago, IL
- Adwait Bhagwat
I participated in Memorial Day at San Francisco's National Cemetery.
There was a ceremony with many veterans and outstanding speakers at
the podium, however what caught my eye was the row of classical cars
parked on one of the streets embellished with American flags. I
thought this captured Memorial Day in a nostalgic way. I thought of
all the veterans that used to drive these cars. I took the photo with
my Nikon D40 with an ISO of 200, 1/250s at f13 @112mm. I tweaked the
coloring just a bit in photoshop.
- Stacy Repin
This shot was taken in either Section 54 or 55 of Arlington National Cemetery. This area is still relatively open to new grave sites. The photo captures the solemn nature of the work being done at Arlington. The small metal plaques are temporary headstones. Slightly out of focus near the bottom right of the photo is a piece of wood seemingly placed at random; from what I can tell, the wood (and others like it) is used to mark the location of a pending interment.
Camera: Canon EOS Digital Rebel T3i
Lens: Canon EF 50mm f/1.8 II
ISO 400
Aperture: f/4
Shutter Speed: 1/2000
- Jonathan Bertsch
Title: Over the hills and far away
Technically I cheated a little on this one as it was done on Sunday the 27th but I was out travelling on the Monday and didn't want to miss out on the opportunity for this one, especially since Monday isn't a national holiday here in the UK.
This image is of a statue outside of the Royal Marines museum in my hometown of Portsmouth, UK. This particular statue is of a Falklands era marine.
The Falklands conflict was 8000 miles (hence the title) from the British mainland for a crop of islands of no strategic significance. It was decided however that as British sovereign territory it must be defended.
The 74 day war would go on to claim nearly a thousand lives and two thousand wounded, along with ship and aircraft losses on both sides.
It may not carry the gravitas of the World Wars of the US Civil War, but as one of the last defensive wars by a western power, it's certainly one that sticks in my mind.
I used my Canon 550D with the 18-55mm Kit Lens, and used bracketed (+/- 2f) HDR to bring out some of the shadowed details.
- Adam Hayter
Shot on iPhone 4Gs in HDR Mode. American flag was painted/altered/added in in Photoshop, some color treatment and cropping for symmetry and composition.
I went to the museum today and this lady cut in front of me and sat down to stare at a Rothko painting. I found this equally rude and fascinating. She really wanted her own space to just stare intensely and focus on this painting. I was behind her and the shot just lined up like magic. I guess it was the intensity of staring at something that I really wanted to capture.
- Stephan Fleet
Camera: Canon T3I Rebel
Lens: EF-S18-55mm f/3.5-5.6 IS II
ISO: 400
Flash, Portrait Mode.
This is my Poochon dog named Baby. I toke a picture of him tilting his head. He only tilts his head if he hears a specific word that chirps him up. He associates the word "walk" with words like: walk, leash, bye-bye, car ride, shoes, and Voldemort. Unusual noises and new encounters to animals would also make his head tilt.
- Vern Ancelet
I went to the dollar store and picked up some glow sticks to do some light painting for this challenge. USA spelled in red, white, and blue – it doesn't get much more American than that. I centered the letters around my pool because Memorial Day is pretty much the start of summer, even if temperatures were in triple digits last month. The photo didn't turn out as good as I hoped, mainly because of the neighbor's light in their backyard.
Nikon D3000 – f/4.5 – 30 sec. exposure – ISO-200
- Spencer Lund