Mobile banking is far from perfect. But Simple aims to fix that with a cool, comprehensive replacement that rolls all of your financial services into one.
What does it do?
Once you sign up, you get a Visa bank card, then you'll be given very detailed information on each of your transactions. You can keep track of your expenditures online, as well as on the iPhone app. For now, the service is available only by invitation.
Why do we like it?
Do you ever look through your expenses and see a transaction that you can't place? Was it a cab ride? Or was it a trip to a random ATM? Or a restaurant with a name you can't remember? Simple's organizational tools will jog your memory. You can tag purchases under different categories like "groceries" or "clothes." It also makes it easier to pay someone you might owe money or square up on a bill by transferring funds. One of the best parts is that you always know exactly how much you can spend. At the top Simple displays the "safe-to-spend" amount and warns you if you have any upcoming bills or expenses. Enter checks to your account by photo deposit, too, something you can't do with Bank of America. [Simple via The Verge]
G/O Media may get a commission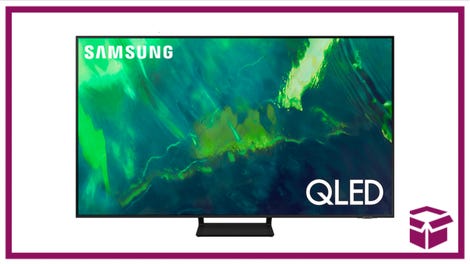 35% off
Samsung Q70A QLED 4K TV
Save big with this Samsung sale
If you're ready to drop some cash on a TV, now's a great time to do it. You can score the 75-inch Samsung Q70A QLED 4K TV for a whopping $800 off. That knocks the price down to $1,500 from $2,300, which is 35% off. This is a lot of TV for the money, and it also happens to be one of the best 4K TVs you can buy right now, according to Gizmodo.
Simple
Download this app for:
The Best:
Know exactly where your money is going
The Worst:
Invitation-only