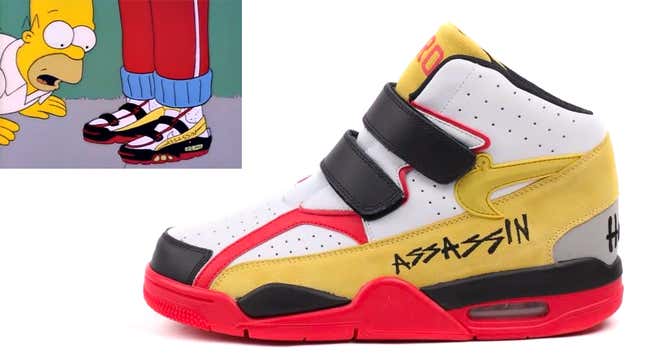 Now that Nike has already figured out how to make the futuristic self-lacing shoes from Back to the Future II a reality, it's time for sneakerheads to focus their attention on another pair of kicks that, until today, only ever existed in pop culture. The Assassins sneakers, featured in season two of the The Simpsons, are finally real.
The early '90s saw the debut of two fads that are still incredibly popular today: expensive designer sneakers and The Simpsons. Shoes like Air Jordans, Bo Jackson Air Trainers, and the iconic Reebok Pump were status symbols on playgrounds across the country, telling the world you either had rich parents, or were irresponsible with money.
In season two of The Simpsons, an episode called 'Bart's Dog Gets an "F"' parodied the outrageous designs and bizarre names of the sneakers that were en vogue at the time, with Homer becoming obsessed with a pair called the Assassins (with a tagline encouraging people to "join the conspiracy") after discovering his neighbor, Ned Flanders, wearing them. According to Flanders, the Assassins featured velcro straps, a water pump in the tongue, a built-in pedometer, reflective sidewalls, and little vanity license plates.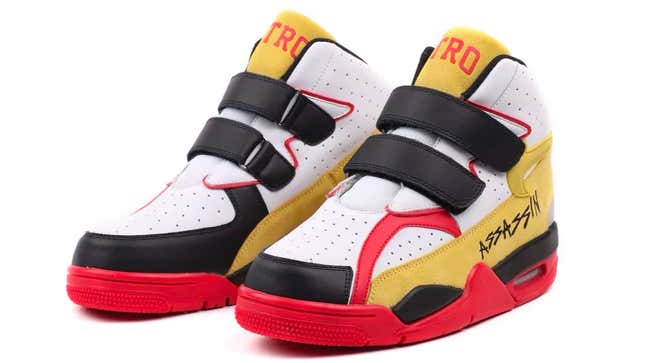 RETRO (Rocking Everything Thats Reminicsed Of) clothing has finally turned The Simpsons' Assassins into shoes you can actually buy, with a design that closely matches the animated shoes, although without features like a water pump or a pedometer.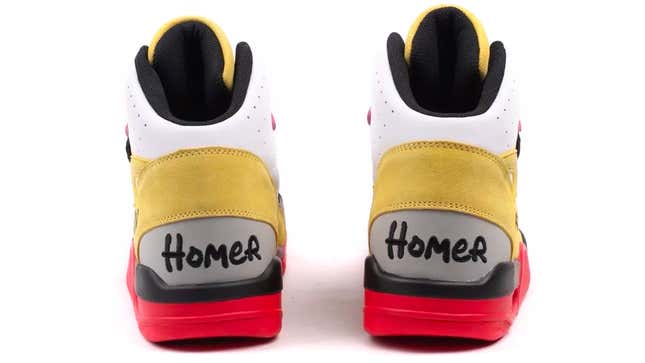 The IRL Assassin's (we're assuming the added apostrophe also helps differentiate these just enough from the animated shoes) also don't feature a vanity license plate on the back, but RETRO does include Homer's name on the back of each one, stitched in the instantly recognizable The Simpsons' font.
Homer's Assassins (which were eventually torn to shreds by the family's dog, Santa's Little Helper) cost $125, which would be the equivalent of $280 today. RETRO's recreation instead costs $180, which is technically cheaper if you adjust for inflation, but still not cheap. They'll be available for sale until April 25 through RETRO's website, but unfortunately appear to be completely sold old at the time of writing, across all sizes. Hopefully, they'll be able to release a few more pairs in the next week, but if not, be prepared to pay a steep markup for a pair on eBay.