We already knew a bunch about the S Series, but Sony has now confirmed the 2.4-inch (QVGA) LCD player will be $110 (8GB) and $130 (16GB). Less expected: A cheaper E Series Walkman will arrive at the same time.
The S Series also has a recordable FM tuner (with 30 presets), and a Lithium Ion battery rated for a 42 hours of audio, or 6.4 hours of video playback. That's pretty decent...unless you use the built-in stereo speakers. Rocking out loud will drop music listening to 17 hours, and video playback to 5 hours.
As expected, format support includes JPG photos, MP3/WMA/AAC audio and H264/MP4/WMV 30fps video.
Though the E-Series has a similar design, it ditches speakers, and the screen has been shrunk to 2-inches (still QVGA). It also has most of the same file format support but H.264 is noticeably absent. It does do 30fps WMV video, though. How much will these cut backs save you? The 8GB model is $80; the 16GB is $100.
G/O Media may get a commission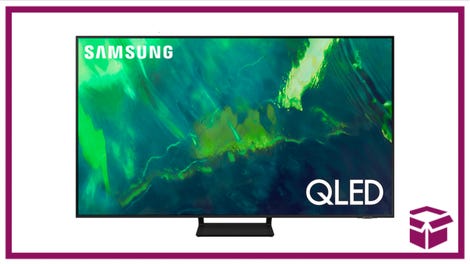 35% off
Samsung Q70A QLED 4K TV
Save big with this Samsung sale
If you're ready to drop some cash on a TV, now's a great time to do it. You can score the 75-inch Samsung Q70A QLED 4K TV for a whopping $800 off. That knocks the price down to $1,500 from $2,300, which is 35% off. This is a lot of TV for the money, and it also happens to be one of the best 4K TVs you can buy right now, according to Gizmodo.
Both Walkmans have a variety of color options, and support iTunes 8.1 and Windows Media player. [PR Newswire]