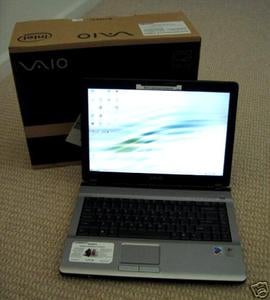 A box-fresh version of the VGN-FJ270/B Vaio would set you back between $850 and $1600—unless you like yours second-hand. This was the description of the laptop on eBay:
"You are bidding on an EXCELLENT CONDITION Sony VGN-FJ270/B notebook. Had this notebook for less than 4 months. Got it brand-new for Christmas and had limited use. Everything is still in like brand- new condition"
Unlike, like, the buyer's brain. This was the final price: $10,099. Sheesh.
Sony Laptop sells on eBay for $10099 [MobileWhack]