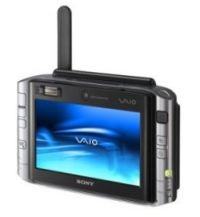 Yesterday, we were thoroughly disappointed with the Samsung Q1 UMPC and the Sony Vaio VGN-UX180P will likely suffer the same fate. But if you really want to spend $1,799 on a glorified portable media player then so be it, just don't say that we didn't tell you. At least check out the sweet deal that Amazon is running:

List Price: $1,800.00

Price: $1,799.99 & this item ships for FREE with Super Saver Shipping.

You Save: $0.01


With a deal like that, how can you say no? It is also available over at the Sony Style store.