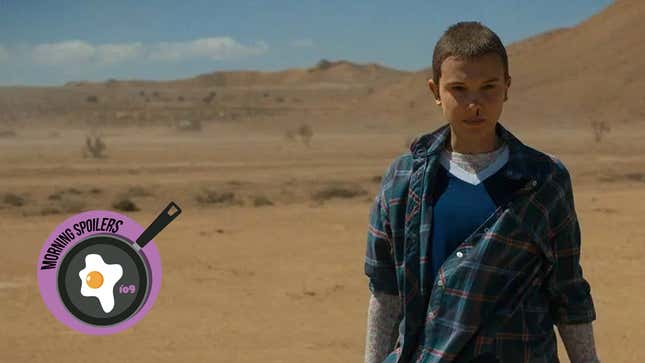 Director Chad Stahleski talks John Wick: Chapter 4 and Odysseus, as one does. Behind-the-scenes Marvel reports give us Coven of Chaos music, Vision Quest writers, and more sneak peeks at Daredevil: Born Again. Plus, what's coming on Quantum Leap. Spoilers, away!

Chris Pratt and Bryce Dallas Howard Nerd Out About Jurassic Park's Returning Heroes

Mystery Men 2
In conversation with ComicBook, Good Burger's Kel Mitchell stated he plans to discuss a sequel to 1999's Mystery Men with Ben Stiller revealing the secret origins of Invisible Boy, Mr. Furious, The Bowler, Blue Raja, Sphinx, and the Spleen.
Shout out to Mystery Men. Shout out to Ben Stiller, Hank Azaria, Janeane Garofalo. Such a great film. I want it. I've asked Hank Azaria about it. I've got a fun idea for that one, too. We're gonna be talking to Ben about that. Let's just say 'origin story.' You know, we were the first superhero team-up before The Avengers and all those [superhero movies] started doing that.
---
John Wick: Chapter 4
During a recent interview with /Film, director Chad Stahleski revealed he had the legend of Odysseus in mind when choreographing the action scenes in John Wick: Chapter 4.
If you can picture Odysseus in his journey tied to the mast, and the sirens are calling — that's worldbuilding. That's not just action, is it? They're wrapping it and showing you something about him — about fortitude, about resilience, about all this stuff. We've taken a lot of cues from that.
---
Night of the Killer Bears
A killer in a teddy bear mask stalks a group of teenagers on vacation in Bangkok in the trailer for Night of the Killer Bears, a new Thai slasher movie coming to VOD this April 18
---
Quasi
Elsewhere, the comedy troop behind Super Troopers and Club Dread takes on The Hunchback of Notre Dame in the trailer for Quasi.
---
Agatha: Coven of Chaos
According to Film Music Reporter, Buffy the Vampire Slayer's Christophe Beck is attached to score Agatha: Coven of Chaos for Disney+.
---
Vision Quest
Likewise, the Writers Guild of America website states Megan McDonnell and Peter Cameron will be in the writer's room for the upcoming miniseries starring theVision.
---
Daredevil: Born Again
Relatedly, additional photos and footage from the set of Daredevil: Born Again have leaked online.
---
Stranger Things
According to the Stranger Things writer's official Twitter page, the show's final season "is like if season 1 and 4 have a baby" that was then "injected with steroids."
---
Yellowjackets
In conversation with SFX Magazine (via /Film), co-showrunner Jonathan Lisco stated the supernatural force potentially at work in Yellowjackets is not a "monster in the woods" but "something that lives inside of people."
It's not about an external monster in the woods who is going to eat our teens. And it's not exclusively about some supernatural force in the present which is making them do things.

The question of whether or not it is imposed by some dark force — and I'm not saying that's not possible — or whether or not it is alchemically generated by the proximity of these specific women together in the world, I think that's a really interesting question to continue to mine.

We want it to be something that lives inside of people because they understand it on a deep, human level. And they understand that the darkness and the light exists in all us of. This is a profound excavation of that question.
---
Star Trek: Picard
Spoiler TV has photos from "Bounty," this week's episode of Star Trek: Picard. Head over there to see the rest.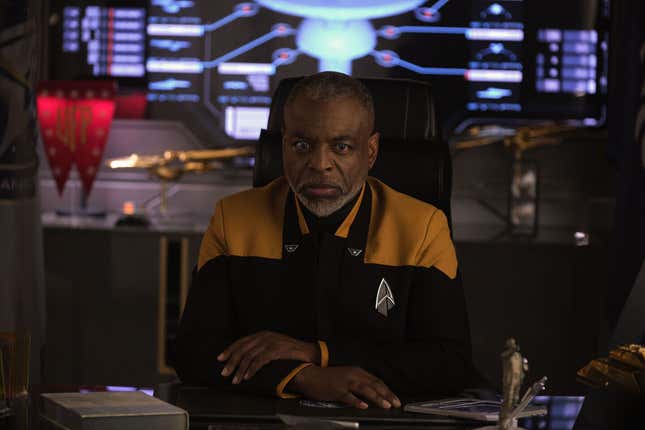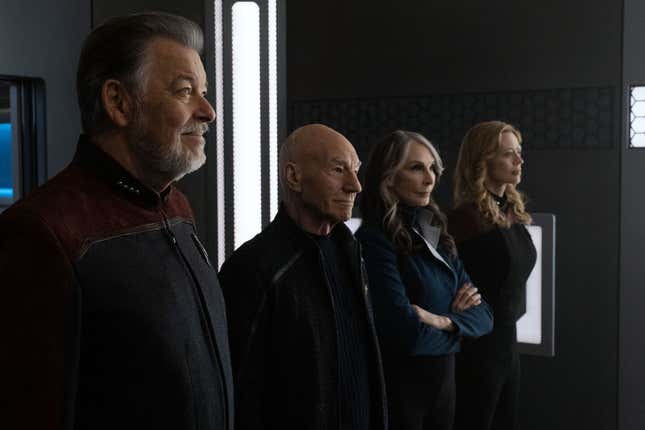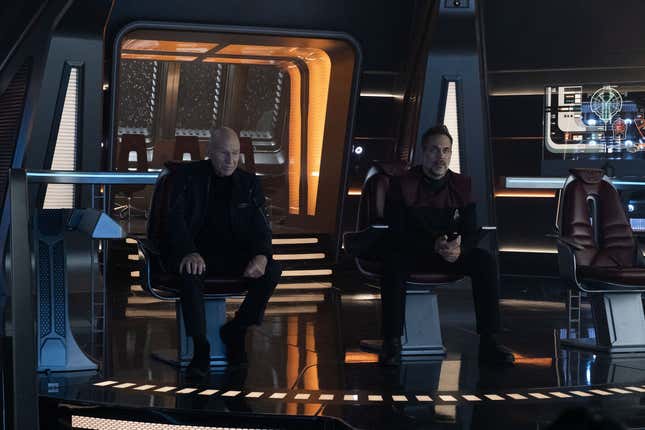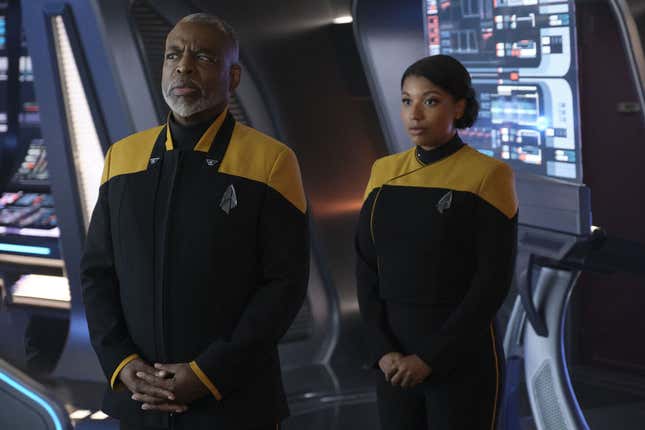 ---
School Spirits
Spoiler TV also has photos from "The Twilight End Zone," this week's episode of School Spirits. More at the link.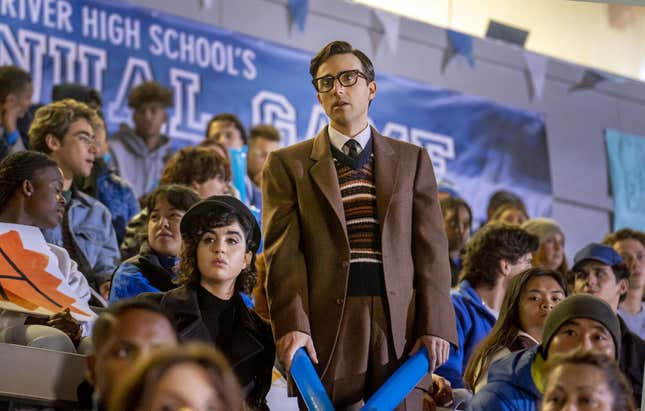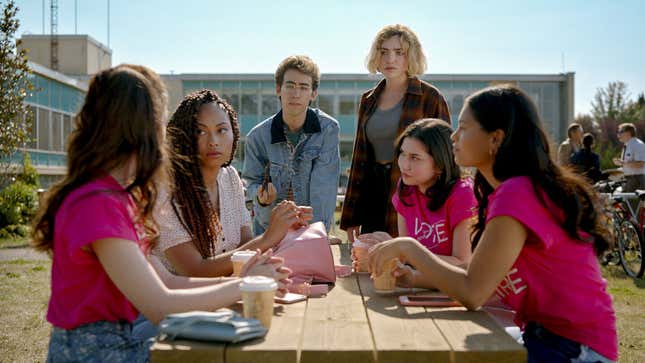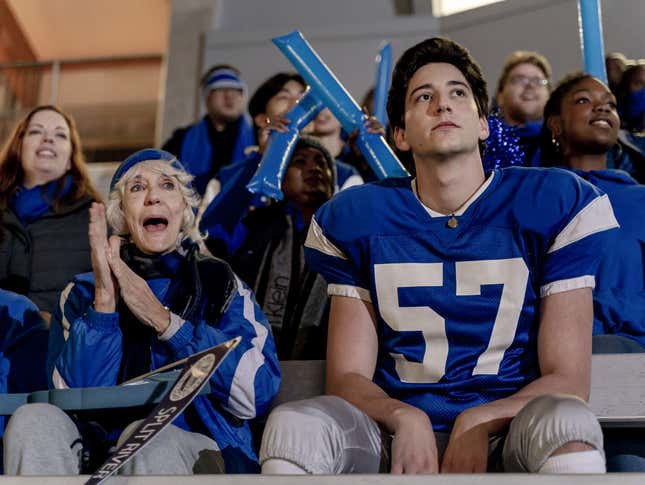 ---
Schmigadoon!
A new featurette goes behind-the-scenes of Schigadoon's Chicago-inspired second season.
---
Quantum Leap
Ben leaps into the body of a flight attendant aboard a hijacked airliner in the trailer for "The Friendly Skies," the next episode of Quantum Leap.
---
The Owl House
Finally, the Disney Channel has released a trailer for the April 8 series finale of The Owl House.
---
Want more io9 news? Check out when to expect the latest Marvel, Star Wars, and Star Trek releases, what's next for the DC Universe on film and TV, and everything you need to know about the future of Doctor Who.