While many transgender people opt for gender-affirming surgeries, little research has been done to examine how such operations may affect their wellbeing afterward. A new study, presented at the annual European Association of Urology conference earlier this month, offers a perhaps more accurate picture of how surgery affects the lives of transgender people.

Urologists at the University Hospital in Essen, Germany recruited 156 transgender women who underwent gender-affirming surgery at their clinic from 1995 to 2015 to take part in their research. They first surveyed them with questionnaires meant to measure their quality of life, overall life satisfaction, and amount of psychosocial resources (a broad category that covers everything from your sense of optimism to how much support you get from others). They also tested out their new questionnaire specifically geared to transgender people, coining it the Essen Transgender Quality of Life Inventory, or ETLI.
According to Jochen Hess, who led the research team, standard surveys that ask about a person's quality of life don't take into account transgender people's unique experiences and hardships. "The ETLI is more specific for this very diagnosis and more sensitive for that specific group of persons," he said.
For instance, the 30-question ETLI asks if someone is afraid to interact with public authorities, an acknowledgment of the reality that many transgender people face discrimination in healthcare settings and by the police. Another asks if they "suffer from the feeling of being born in a wrong body."
Hess and his team found that, overall, three-quarters of those that participated in the survey experienced strong, positive changes in their life satisfaction following their surgery, while 61 percent felt satisfied with their appearance. Seventy-one percent were pleased with the physical results of the surgery, while 65 percent said they were happy with the functional changes it brought. Seventy-six percent said they were able to have orgasms. And 80 percent said they perceived themselves as women.
G/O Media may get a commission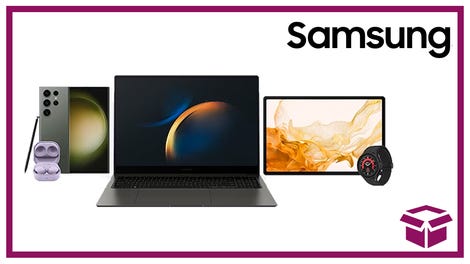 24 hour deals
Discover Samsung - Daily Deal
"We could detect a distinct improvement of general and trans*-specific [quality of life] and psychosocial resources in our transgender cohort during the transition process," Hess said. "This study emphasizes the importance of GRS for the development of different psychosocial resources and [quality of life]."
Heartening as that is, Hess's team still found their patients were worse off than a control group of non-transgender people, both in their quality of life and some aspects of their psychosocial resources. While the study can't pinpoint why that was the case, Hess says other research has routinely shown transgender people are more likely to be poor, unemployed, and ostracized by their families and others.
Although there are many transgender people who abstain from gender affirmation surgery for a variety of reasons, the findings indicate that surgery can help people who want that option, Hess added.

"It seems to be important that surgery is performed rather than when it is performed," he said. "Other data show that even patients who develop severe surgical complications seldom regret having undergone surgery. The importance of surgery can be appreciated by the repeated finding that quality of surgical results is one of the best predictors of the overall outcome of sex reassignment."
There are some limitations on this work. For one, the findings in full haven't yet been published in a peer-reviewed journal. And most of the 610 patients originally asked to be in the study also failed to return their questionnaires. Surveys typically have a good amount of people who fail to respond, but a 25 percent response rate (156 out of 610) is considered low.
Hess and his team have published findings from their work in validating the ETLI in a German journal, however. And his team plans to submit more findings from this current dataset to the Journal of Sexual Medicine soon.
Although his clinic only treats transgender women, his team also plans to create and test out a version of the ETLI for transgender men, the results of which might be ready this time next year.