Summer movie season is upon us! That means four straight months of Hollywood's splashiest films, released in rapid succession like a battle royale for box-office domination. But which of these movies is worth your time? Here's our guide to the 35 genre movies coming this summer.
MAY
Captain America: Civil War (May 6)

Marvel wants its big superhero spectaculars to be the first thing you see every summer. And this year's entry may be the biggest of the bunch, pitting the two biggest heroes in the Marvel Cinematic Universe (Captain America and Iron Man) against each other, introducing Spider-Man, and featuring action and drama on a whole new level for Marvel movies. I've already seen it, and it's great.
Elstree 1976 (May 6)
We all love a good Star Wars documentary, and this one tackles the franchise from the ground up. It focuses on several actors who played small but memorable roles in the original Star Wars trilogy, but you'd never know them because they were behind a mask. Here's the new trailer.
G/O Media may get a commission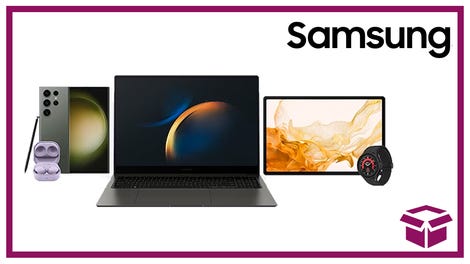 24 hour deals
Discover Samsung - Daily Deal
High-Rise (May 13)
We've already seen this adaptation of J.G. Ballard's novel, and it's intense. Tom Hiddleston gives a down and dirty performance as the latest tenant in a hyper-real, isolated apartment building ruled by excess. As directed by Ben Wheatley, nothing is comfortable in the futuristic, obsessive world of High-Rise, and that's what we love about it.
The Darkness (May 13)
A Kevin Bacon horror movie. That, in itself, makes The Darkness intriguing. From there, the story is about a family who goes on vacation to the Grand Canyon and brings back something that preys on their deepest fears. It's produced by Jason Blum (Insidious, Paranormal Activity), so fingers crossed.
The Lobster (May 13)
Here's an incredibly weird, incredibly polarizing, but crazy captivating indie film. Colin Farrell lives in a world where, if you don't find a mate, you get turned into an animal. Literally. Rachel Weisz, John C. Reilly and Lea Seydoux co-star in this pitch-dark comedy that's not played for laughs, giving it a super creepy, brilliant tone.
The Angry Birds Movie (May 20)
Jason Sudekis, Maya Rudolph and Josh Gad lead the voice cast of The Angry Birds Movie, based on the mobile game that everyone played five years ago. Obviously, there's potential here, along with a built-in audience—but the trailers make it look less like a film for everyone, and more like a film for kids who'd rather be texting during it. Here's the trailer.
Alice Through the Looking Glass (May 27)
The more we see from Alice Through the Looking Glass, the more we're curious about it. Sure the first movie was a massive hit, but it wasn't particularly good. This one looks absolutely insane in comparison, and includes some sort of race against Time (played by Sacha Baron Cohen) to save the Mad Hatter (Johnny Depp). At the very least, we know it'll be beautiful—but hopefully this time, the story can live up to those visuals.
X-Men Apocalypse (May 27)
The last two X-Men movies were really good—but this latest one, X-Men Apocalypse, looks as though it might take things up a notch. There's Apocalypse (Oscar Isaac), the all-powerful ancient mutant. He challenges a group of up and coming X-Men who are being trained by Mystique, after Xavier gets captured. Everyone's back, plus there are plenty of new additions to the cast, and it all seems like a bit too much. But if anyone can make it work, it's director Bryan Singer.
JUNE
Teenage Mutant Ninja Turtles: Out of the Shadows (June 3)
2014's Teenage Mutant Ninja Turtles film was crap. Now a sequel has been rushed into theaters, directed by David Green (Earth to Echo). The good news? This time around, it looks like they're going for broke. This is no holds barred, Turtle power. Not only do you have the Turtles, you've got Casey Jones, Bebop, Rocksteady and Krang, just to name a few. Those characters give us a glimmer of hope for this one.
The Conjuring 2 (June 10)
Stepping back into the genre that made him a household name, James Wan directs the next scary story of real-life paranormal investigators Ed and Lorraine Warren. This time, the Warrens are in London, for arguably the most famous, and well documented, ghost story in history. Every trailer gets increasingly terrifying plus, we were on the set, and even that shit was scary.
Now You See Me 2 (June 10)

The famous, thieving magicians called the Four Horsemen are back, minus Isla Fisher but plus Lizzy Caplan. After a year away (on screen), they're forced back into the spotlight to do battle with Morgan Freeman, Daniel Radcliffe and others. If both God and Harry Potter have problems with you, things are likely to get real bad, real fast.
Warcraft (June 10)
After what feels like years, Duncan Jones' film adaptation of Blizzard's game Warcraft is finally upon us. Humans and orcs will battle each other for control of the world, while hoping to launch what could be a major fantasy franchise. Reaction to early trailers has been all over the place—but if the story can make us embrace the visuals, this could be a fun ride.
Swiss Army Man (June 17)
This is that magical-realist film where Daniel Radcliffe plays a farting corpse who provides companionship to a man stranded on a deserted island. Think Cast Away meets Weekend at Bernie's—but way freaking weirder, if you go by the trailer. People actually walked out of the screening at Sundance, horrified by, among other things, Radcliffe's post-mortem erection.
Finding Dory (June 17)
More than ten years after the first movie charmed audiences all over the world, Pixar returns to the sea for Finding Dory. This time, Ellen DeGeneres' character goes off on her own adventure to find her parents, whom she lost years ago. She's going to meet a lot of new fish, in a world that looks even more beautiful than the last movie. Hopes are exceedingly high for this one.
Clown (June 17)
Before he helms the new Spider-Man, director Jon Watts (along with producer Eli Roth) will finally release this long delayed horror film about a father who tries to please his son by dressing up as a clown. Unfortunately, the suit he wears is cursed, and has an appetite for small children. Oops.
Independence Day: Resurgence (June 24)
Twenty years have passed, both on screen and off, since aliens invaded the Earth and almost destroyed us all. In that time, humanity has been preparing for another confrontation, but so have the aliens. And now they're coming back. With each piece of content revealed from the Roland Emmerich-sequel, we get increasingly hopeful he can not only capture the magic of that first movie, but build on it.
The Shallows (June 24)
Blake Lively is screwed. She just wanted to go for a surf, but ends up stranded on a rock within eye-shot of the beach. She can't just swim back to shore, because of the huge carnivorous shark in the area. The trailer for this one looks like a lot of fun, and this feels like it could be one of the sleeper hits of the summer.
JULY
The BFG (July 1)

Steven Spielberg's first Disney movie is an adaptation of the famous book by Roald Dahl. I mean, come on. That's a ticket sale right there. It doesn't hurt that the trailers look like Spielberg is channelling his younger self, with enough whimsy and magic to fill a universe. Oscar-winner Mark Rylance plays the titular "big friendly giant," leading a cast that also includes Bill Hader, Jemaine Clement and Rebecca Hall.
The Legend of Tarzan (July 1)
There are few bigger question-marks this summer than The Legend of Tarzan. It picks up after the Tarzan legend we all know, to tell the story of what happens when a more civilized Tarzan has to rediscover his animal side to save both his love and the jungle. The trailers make everything look really big and fun, director David Yates (Harry Potter) inspires hope, and the cast (Alexander Skarsgard, Samuel L. Jackson, Margot Robbie, Christoph Waltz) is amazing. But still, is this something audiences want?
The Purge: Election Year (July 1)
Two years after the last movie, Frank Grillo's Punisher-esque character is now the head of security for a potential presidential nominee. It's an easy gig every night of the year except one—the night when all crime is legal. And wouldn't you know it? Grillo and the Senator are forced onto the streets, on the evening of the annual Purge. Considering we're in an election year, the timing for this razor-sharp horror satire couldn't be better.
The Secret Life of Pets (July 8)
One of the best voice casts of the year (Louis CK, Kevin Hart, Steve Coogan, Ellie Kemper, Lake Bell, Eric Stonestreet, Bobby Moynihan, Hannibal Burress and Albert Brooks) are on board, to answer the age old question, "What do pets do when humans aren't home?" It's a simple idea and if the movie is half as good as we expect, it's gonna be something your kids will watch again and again.
Ghostbusters (July 15)
Where to start with Paul Feig's Ghostbusters? Not only is it a rebooting one of the most popular films ever, it's doing it in an era where fancy VFX and genre comedies are far more prevalent. Plus, the new cast (Melissa McCarthy, Kristen Wiig, Leslie Jones and Kate McKinnon) has the unenviable tasks of standing up to the original team. Can they pull it off? The somewhat weak first trailer left us uncertain—but we still have faith.
Equals (July 15)
Directed by Drake Doremus (Like Crazy), this movie puts Nicholas Hoult and Kristen Stewart into a futuristic society where emotions are forbidden. They, of course, fall in love and must keep their feelings a secret for fear of their lives. A familiar story, for sure—but the talent involved, and the look of the movie, give us hope.
Lights Out (July 22)

There may not be a scarier premise ever than the one for Lights Out, based on a short film of the same name. James Wan produced this film about an evil being that appears only when the lights are turned off. Adding to the terror is the fact the main child isn't the one possessed. It's his mother. The trailer is super terrifying, so we expect big things.
Ice Age: Collision Course (July 22)
A meteor is on its way to Earth, destined to end all life on Earth. That is unless the Ice Age crew, still voiced by Denis Leary, Ray Romano and John Leguizamo, can put a stop to it. At this point, if you're a fan of these films, you're there. If not, you can just forget about it.
Star Trek Beyond (July 22)
Okay, so there are definitely some issues surrounding the marketing of Star Trek Beyond, but this is the 50th anniversary of this beloved space-opera series. Plus director Justin Lin has a knack for making great sequels. And this one, the story of Kirk, Spock and the crew losing their ship, seems to be a good start. Simon Pegg co-writing, and Idris Elba as the new villain, are huge pluses, as well.
Jason Bourne (July 29)
A new Jason Bourne movie is awesome on its own, but the reunion of star Matt Damon and director Paul Greengrass brings things to another level. This story will have the super spy traveling the world, kicking ass, and we cannot wait. Check out the first trailer.
AUGUST
Suicide Squad (August 5)

After the mixed response to Batman v Superman, all eyes turned to David Ayer's Suicide Squad as the film to carry the banner for future DC movies. So far, the trailers have been outstanding and with news of reshoots to improve the movie, the sky is the limit for this anti-hero comic book film starring Jared Leto, Will Smith, Margot Robbie and others.
Nine Lives (August 5)
This is not a joke. Kevin Spacey stars in a family comedy from the director of Men in Black, as an evil billionaire who gets trapped in the body of a cat that he's given to his daughter. Christopher Walken and Jennifer Garner co-star. We're gonna need nine lives just to make it to the credits.
Pete's Dragon (August 12)
Robert Redford and Bryce Dallas Howard bring some star power to the latest in Disney's string of live-action remakes of animated films. Pete's Dragon will provide a new spin to the story of an troubled boy who finds solace in the woods with a secret dragon. David Lowry directs.
Spectral (August 12)
Did you ever think to yourself, "What if someone took the Ghostbusters premise deadly serious and presented it in 3D?" Well, that's the idea behind Spectral, which stars James Badge Dale, Emily Mortimer and Bruce Greenwood as members of a paranormal elimination team.
Sausage Party (August 12)

When it comes to Seth Rogen and Evan Goldberg, we expect filthy humor. It's what they gave us in This is the End, it's what they did in The Interview, and now they're producing this hard R-rated animated film. Word is, it blows those other films away in terms of being offensive. Sausage Party follows a sausage who travels to warn his fellow supermarket food of the dangers of being purchased. The trailer isn't great, but a trailer has to be tame.
Kubo and the Two Strings (August 19)

This summer has lots of adventure, lots of fantasy and lots of animation, but nothing combines all of those things. Nothing except Kubo. From Laika, the stop-motion studio behind Paranorman, the film follows a young boy who digs into his past to find out about the greatest samurais in history. Watch the trailers now, and get excited.
The Space Between Us (August 19)
Humans finally leave Earth to colonize Mars and, on the way, a boy is born. He's never been on Earth and wants to visit his ancestral home—and once he hits his teen years, he does. Once here, he gets experimented on and finally escapes, going after the girl that he met online while he was still on Mars. It's a huge hodgepodge of familiar themes and stories, but this film, starring Asa Butterfield, Britt Robertson and Gary Oldman, screams "special."
Don't Breathe (August 26)
Avatar alum Stephen Lang stars in the latest film from Fede Alvarez, who directed the Evil Dead remake. He's a blind man whose house is being robbed, and the robbers quickly realize they picked the wrong house to mess with. Early footage looks scary and intense as the blind man uses the robber's senses against them, with horrific results.